"A diligent counsel who gets on top of new developments in a case quickly and never loses his head."

Chambers UK (2023)

"Very competent, fair and balanced when prosecuting. He works hard and understands how to cut through the detail in complicated cases."

Chambers UK (2022)

"He prepares meticulously, and the attention to detail which you see in his paperwork no doubt gives him the confidence which is obvious as soon as he gets to his feet. He has a dry sense of humour which he can deploy to devastating effect."

Legal 500 (2022)

"Judges immediately sense they can trust him; witnesses realise that if they are lying they are going to be exposed; juries love him. He has a wide ranging practice in general crime."

Legal 500 (2022)

"Very bright, with a calm and compelling court manner. A classic cross-examination style which was very effective."

Legal 500 (2021)
Personal profile
Ranked as a leading barrister in legal directories, Leo practises in all areas of Crime and Regulatory & Professional Disciplinary law. He advises on and appears as lead counsel in large, multi-handed cases involving complex, technical and sensitive evidence.
He is instructed in cases including Murder & Manslaughter and Terrorism. In R-v-Dunleavy he appeared at first instance and in the Court of Appeal in a case concerning the preparation of terrorist acts. The case is cited extensively in Blackstone Criminal Practice in relation to reasonable excuse and the withdrawal of defences generally.
Leo also has a wealth of experience in the field of Business Crime & Fraud, recently appearing in a four-month trial concerning allegations of a £12m duty Fraud. He appeared in the first ever case concerning criminal benefit obtained from the operation of an unregistered money service business, developing at first instance the law in this field of financial crime.
Leo is instructed to appear in the High Court in sensitive ex parte matters.
He is appointed at the highest grade as a CPS panel advocate to the Counter Terrorism, Serious Fraud panel and Serious Crime panels.
Recommendations
A diligent counsel who gets on top of new developments in a case quickly and never loses his head.

― Chambers UK (2023)
Very competent, fair and balanced when prosecuting. He works hard and understands how to cut through the detail in complicated cases.

― Chambers UK (2022)
He prepares meticulously, and the attention to detail which you see in his paperwork no doubt gives him the confidence which is obvious as soon as he gets to his feet. He has a dry sense of humour which he can deploy to devastating effect.

― Legal 500 (2022)
Judges immediately sense they can trust him; witnesses realise that if they are lying they are going to be exposed; juries love him. He has a wide ranging practice in general crime.

― Legal 500 (2022)
Very bright, with a calm and compelling court manner. A classic cross-examination style which was very effective.

― Legal 500 (2021)
An extremely bright young barrister who is very hard-working. He's a good jury advocate and judges like him.

― Chambers & Partners (2021)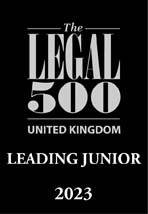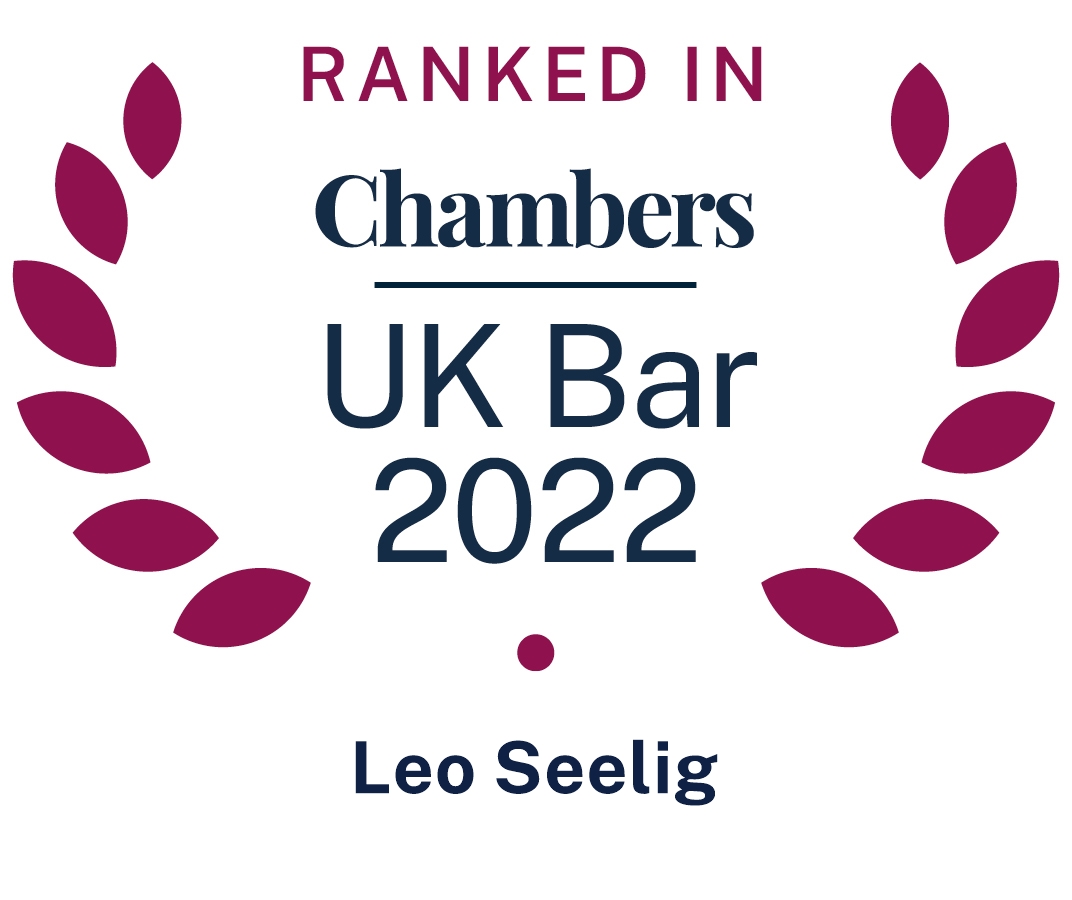 Crime
Ranked as a leading barrister in legal directories, Leo practises in all areas of criminal and regulatory law.
Featured Cases
Operation Boswellian – prosecuting allegation of preparing for terrorist acts (concerning the alleged construction of a submachine gun by a neo-Nazi for use in a terror attack).
Operation Z – prosecuting allegation of terrorist financing
Operation Gnathonize – (leading counsel) – multi-handed conspiracies to import cocaine and launder money; including the use of foreign intercept material. [Press report]
Operation Donezteba – (leading counsel) – multi-handed case concerning allegations of the acquisition, conversion, possession and use of ammunition and firearms to commit attempted murder.
Operation Chueen – (leading counsel) – 15-handed drugs conspiracy.
R v Dunleavy – prosecuting a defendant alleged to have engaged in conduct in preparation for acts of extreme right-wing / neo-Nazi terrorism. ([2021] EWCA Crim 39). [Press report]
Operations Concho and Henothies – proactive police investigation into county lines drugs conspiracies involving 28 defendants.
R v Pollard and Patterson – IPCC-led investigation into police officers sabotaging child sexual abuse investigations.
Operation Dalmas – £12m eight-handed duty fraud.
R v T – Instructed to act in this double attempted murder.
R v M & Ors – Instructed to act in this six-handed conspiracies to supply firearms/ammunition case, concerning one of the Met's largest ever seizures of ammunition.
R v Y – Instructed to act in this infant murder case.
R v C & Ors – Instructed to act in this five-handed £1.25m fraud on Candy brothers venture.
Education
Bar Vocational Course
Graduate Diploma in Law
MSc Medical Anthropology, University of Oxford
BSc Biology, University of Leeds: First Class Honours
Awards
Wolfson Scholarship, Lincoln's Inn
Sir Thomas More Bursary, Lincoln's Inn
Hardwicke Scholarship, Lincoln's Inn
Professional Appointments
Recorder of the Crown Court (2022)
Memberships
Serious Crime Group Specialist Panel Member
Fraud Specialist Panel Member
Counter-terrorism Specialist Panel Member
Rape and Serious Sexual Offences Specialist Panel Member
Association of Regulatory and Disciplinary Lawyers
CBA
South Eastern Circuit