"Simon is a formidable advocate and a fierce defender."

Chambers UK (2023)

"He possesses great attention to detail."

Chambers UK (2023)

"Simon has an exceptional jury manner and an excellent eye for detail. He is able to break very complex issues down to easily understandable segments for a jury. He adapts well to changing or challenging circumstances in presenting a case."

Legal 500 (2023)

"He has an affable and friendly exterior that hides a steely determination which runs through whether he is prosecuting or defending. He is an intelligent and skilful barrister with an automatic, innate skill in witness and court handling."

Chambers UK (2022)

"He is a very strong jury advocate, able to present the most difficult information in a clear and unemotional way. His composed manner in court puts witnesses at ease."

Legal 500 (2022)

"His friendly demeanour is utterly disarming and allows him to get the best out of witnesses whether prosecuting or defending."

Legal 500 (2021)

"A fabulous jury advocate and outstanding lawyer' and 'He is very bright and he is not fazed by anything."

Chambers UK (2021)
Personal profile
Simon Spence KC undertakes an even mix of prosecuting and defending Crime work across East Anglia and London.
Before taking silk, he worked regularly as a leading junior and often led in high-profile cases. In 2008 he was the prosecution junior in the successful prosecution of Steve Wright, the man accused of murdering five Ipswich women.
Recommendations
Simon is a formidable advocate and a fierce defender.

― Chambers UK (2023)
He possesses great attention to detail.

― Chambers UK (2023)
Simon has an exceptional jury manner and an excellent eye for detail. He is able to break very complex issues down to easily understandable segments for a jury. He adapts well to changing or challenging circumstances in presenting a case.

― Legal 500 (2023)
He has an affable and friendly exterior that hides a steely determination which runs through whether he is prosecuting or defending. He is an intelligent and skilful barrister with an automatic, innate skill in witness and court handling.

― Chambers UK (2022)
He is a very strong jury advocate, able to present the most difficult information in a clear and unemotional way. His composed manner in court puts witnesses at ease.

― Legal 500 (2022)
His friendly demeanour is utterly disarming and allows him to get the best out of witnesses whether prosecuting or defending.

― Legal 500 (2021)
A fabulous jury advocate and outstanding lawyer' and 'He is very bright and he is not fazed by anything.

― Chambers UK (2021)
A very strong advocate with great attention to detail.

― Legal 500 (2020)
A very strong practitioner.

― Chambers UK (2020)
Confident and assertive in court.

― Legal 500 UK (2017)
First-class barrister with an exemplary jury manner.

― Chambers UK (2013)
An ideal choice of counsel where a 'very charming' barrister with fluent oral skills is required. Murder, violence and sexual offences are prominent in his practice.

― Chambers UK (2012–13)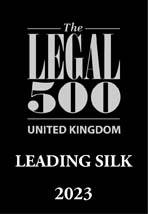 Murder & Manslaughter
Simon has prosecuted and defended numerous murder and non-fatal violent offences in East Anglia for many years, as a junior and in silk. These cases include a number of very high profile and complex cases which have attracted national and international media attention.
Featured Cases
R v P (2020–2021) – Instructed to defend a four-defendant murder. The victim was a vulnerable young man on the autistic spectrum who was drowned in a river, the motive being sexual jealousy amongst the group. This case involved difficult and sensitive cross-examination of the client's mother and ex-girlfriend, to whom it was alleged he had confessed, as well as difficult legal issues of causation, foreseeability and joint enterprise.
R v F, C, D and S (2021) – Instructed to prosecute a four-defendant murder concerning a stabbing in the car park of a village pub, the motive being a revenge attack against a background of rival drugs gangs. The case was factually complex, including expert analysis of poor quality CCTV footage to prove the identity of one defendant.
R v L and S (2021) – Instructed to prosecute a two-defendant murder. The case concerned the strangulation of an 83-year-old man in his own home, the motive being to steal firearms to raise cash for drugs. The case was factually complex in tracking the movements of the defendants to the house, then to Hastings and back to Essex/Suffolk. There were potential 'cut throat' defences with one defendant not giving evidence.
R v B (2021) – Instructed to defend in a case alleging two cases of attempted murder and one murder. This concerned two separate incidents arising out of a drug deal which went wrong. There were difficult bad character issues for both the defendant and the prosecution witnesses. Sensitive cross-examination of the victim's family members was necessary, on the issue of his saying his attacker was not the defendant. The case was complicated by the co-defendant at the door of the court changing her defence and blaming the client.
R v G (2021) – Instructed to prosecute a highly unusual dismemberment murder in which the defence were contending for a finding of not guilty by reason of insanity. The case was forensically challenging in respect of the psychiatric evidence, leading to the prosecution abandoning its psychiatric evidence and contending for diminished responsibility not insanity.
Sexual Offences
Sensitive and difficult Sexual Offences were the mainstay of Simon's practice throughout his career as a junior at the Bar, with a particular emphasis on child and vulnerable witnesses. This strand of his work has continued in silk.
Featured Cases
Herefordshire Council (2021) – Instructed to advise the Council in respect of injunctions taken out in the Family Division of the High Court against a number of individuals prohibiting contact with two vulnerable young women, who were in care and approaching their 18th birthdays, following the prosecution of their father for a series of sexual offences. This required consideration of the evidence against each individual and the public interest in an injunction being in place. This case involved a highly unusual set of circumstances.
R v M (2019) – Instructed to defend a former law lecturer, charged with historic rapes and sexual offences against his own daughter and two of her friends. This case involved very difficult bad character issues, concerning previous convictions and the contents of a mobile phone recovered, as well as issues concerning the legality or otherwise of his extradition from Romania.
R v P and others (2018) – Instructed to prosecute a ten-defendant, seven-victim child sex ring in Birmingham, with several members of the same family, including one who was both a defendant and a complainant. The trial lasted nearly two months and resulted in guilty verdicts leading to sentences which cumulatively exceeded 100 years. The judge described it as the worst case of child exploitation he had seen in over 40 years at the Bar and on the Bench
R v A (2015) – Instructed to defend a retired school teacher charged with a series of historic indecent assaults on a male pupil who became an investigative journalist. He was acquitted of all bar one of the counts on the Indictment. A subsequent A–G's reference was abandoned pre-hearing. The case involved media attention due to references in the evidence to the founder of Paedophile Information Exchange.
R v R (2013) – Instructed to defend a historic rape case that collapsed following the late disclosure of diaries by prosecution.
R v A & A (2005) – This case concerned the rape of a student nurse and involved abuse arguments relating to LPP and intercepted prison documents. [Press Report]
Regulatory & Professional Disciplinary
Since taking silk, Simon has experience in HSE, VOSA and Trading Standards cases, all of them successfully defended.
Featured Cases
R v G (2017) – Successfully defended an accountant who was the company secretary of a business. He and the directors were charged with two counts of conspiracy to defraud relating to 'mis-selling'. This was a highly complex factual case involving evidence from multiple customers and other members of staff of the business.
R v B (2015) – This was a Trading Standards case which collapsed before a two-day abuse of process argument was due to take place concerning charging decisions.
R v AK (2013) – This was a Trading Standards prosecution that collapsed on a submission of no case concerning the misuse of RRPs and 'was' prices.
R v B (2011) – This was an HSE prosecution of a landlord in which a fire broke out and a tenant was badly burnt.
R v AS (2011) This was a VOSA prosecution of a haulage company and its directors.
Appeals
Simon has extensive experience of appellate work in all areas, including two appearances in the House of Lords and responding to a CCRC reference in a murder case, five years after the original conviction.
Featured Cases
Royal Mail v W (2021) – Instructed to defend an acquitted defendant on an appeal by way of case stated in the Administrative Court. This was a private prosecution following a community resolution of a householder, whose dog bit a postal worker through the letterbox. It involved issues of due diligence and whether this turned the postal worker into a trespasser. This was the first decided case since the change in the law, enabling owners of dogs inside properties to be prosecuted.
R v S and K (2020) – This was an appeal against sentence in a four-handed drugs-related murder case, referred to above. Appeals were dismissed
Inquests & Inquiries
Simon has legally advised the Royal College of Veterinary Surgeons.
Featured Cases
Simon has sat as a Legal Assessor for the Royal College of Veterinary Surgeons on a number of cases.
Professional Appointments
Chairman of the Essex Bar Mess (2021–present)
Chairman of the East Anglian Bar Mess (2010–2021)
Legal Assessor for the Disciplinary Committee of the Royal College of Veterinary Surgeons (2014–present)
Memberships
CBA
South Eastern Circuit
Northern Circuit
Howard League for Penal Reform
Fellow of the Royal Society for Arts
Publications
An article in the Solicitor's Journal about the Royal Mail case cited above.
An article in the Law Gazette and appearances on Sky News and BBC News about the government's adoption of 'Harper's Law' into the current Police, Crime, Sentencing and Courts Bill.
Other expertise