September 30, 2020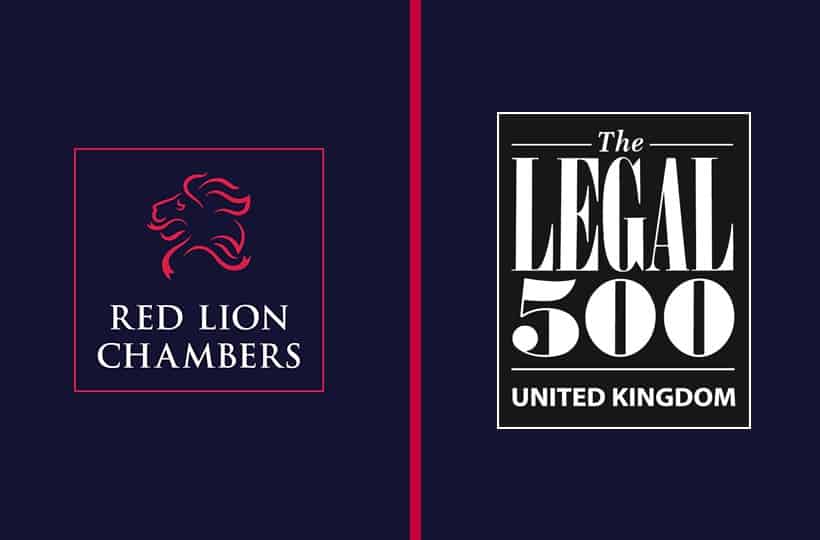 Chambers is pleased to announce that it has been ranked in Tier 1 in the practice areas of Crime (General and Fraud), POCA and Asset Forfeiture in 2021 rankings just released.
RLC has also maintained several top tier rankings in this year's Legal 500 and is highly recommended across 11 practice areas which include Crime, POCA and Asset Forfeiture, Fraud including Civil Fraud, International Crime and Extradition, Financial Services Regulation, Tax, Environment, Health and Safety, Professional disciplinary and regulatory law and Sport.
New Silks of 2020 include Allison Clare QC for her 'incisive mind and authoritative approach to cases' and Cameron Brown QC 'A superb advocate who is calm, strategic and a formidable opponent'. New entry, Valerie Charbit was ranked in Health and Safety for 'a long and successful track record in this field'.
The 2021 guide stated that RLC was 'a first port of call for heavyweight criminal and fraud cases… a formidable reputation as a leading set in criminal and regulatory law with members acting for both the defence and prosecution'.
Former members were highlighted for occupying high profile positions following their time at the Bar, including both High and Crown Court judges, the Director of Public Prosecutions, the Chief Coroner of England and Wales, the Recorder of London, Director of the SFO and General Counsel to the SFO.
Special mention was also given to RLConsulting-a new initiative led by Dame Linda Dobbs, providing consulting
services including judicial and legal training.
Gillian Jones QC & Tony Shaw QC – Joint Heads of Chambers said:
"We are delighted to have been ranked in Tier 1 for our exceptional work in Crime and POCA. We also want to congratulate the fantastic individual rankings of our members who have been recognised across numerous practice areas. Members constantly strive to provide clients with the highest quality service and Chambers are delighted to appear in this years' Legal 500 and recognised, yet again, as one of the Leading Sets at the Bar."
To read 2021 rankings please see: [Legal500]