The leading work on sexual offences, Rook & Ward 6th Edition provides coverage of the most up-to-date legislation including key decisions relating to the Sexual Offences Act 2003 and important developments in respect of evidence, practice and procedure.
Led by HH Peter Rook QC and Robert Ward CBE QC, RLC chapters and contributions include:
• Vulnerable Witnesses co-authored by Jane Oldfield
• Modern Slavery and Trafficking co-authored by Riel Karmy-Jones QC
• Sexual Offences in the Youth Court authored by Gillian Jones QC and Naomi Parsons
• Assistance/peer review from Professor Laura Hoyano and Paul Evans
• Research by Tom Jones
The 6th edition brings the work fully up to date with all the latest developments, including new chapters on:
• Image based sexual abuse.
• Sexual offences in the military context.
• Sexual offences in Scotland.
• Sexual offences and violence as international crimes.
• New chapter to assist those conducting Parole Hearings on the assessment and rehabilitation of people convicted of sexual offences after sentencing.
For more information and to purchase the book please see: [Sweet & Maxwell]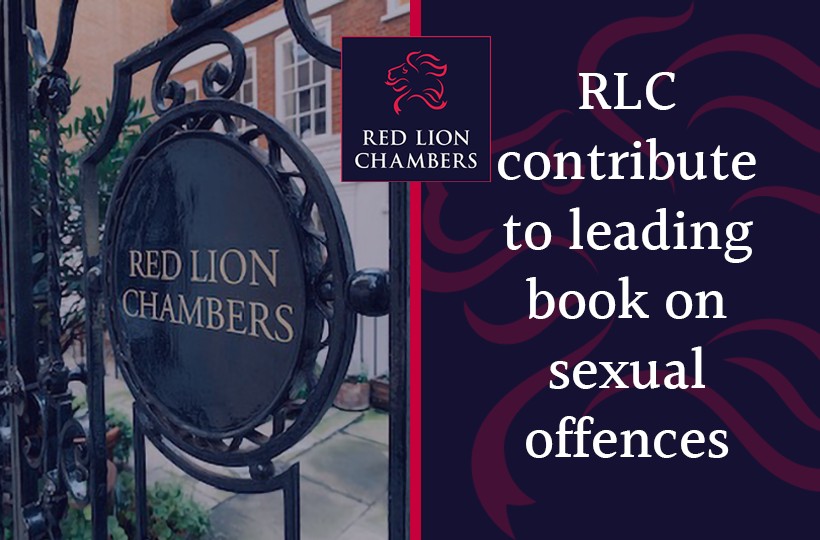 Associated members: