Red Lion Chambers, in partnership with the Bar Council and the University of East London (UEL), held the first "Open Doors" event on Saturday 8 June 2019. The event aimed to increase awareness and encourage diverse applicants to the profession, whilst also raising the profile of social mobility at the Bar.
25 undergraduate law students attended from UEL with members of Red Lion Chambers including the co-Head of Chambers Gillian Jones QC and the incoming chair of the Bar Council, Amanda Pinto QC.The morning started with introductions from both followed by a panel, consisting of two junior tenants, a current pupil, a future pupil (of Outer Temple chambers) and Jenni Dempster QC, who shared their unique journeys to the Bar. The students were given insight into the diverse backgrounds of the panel, and how they overcame difficulties including homelessness, lack of funds and being the first in their family to go to university.
The UEL students were able to pose questions and were given advice on how to tailor their unique life experiences and non-traditional backgrounds to their advantage when applying for scholarships and pupillage. The second part of the event was an analysis of a hypothetical criminal case, where junior barristers and QCs took the students through the life of a case from the police station to sentencing. The students were encouraged to contribute and ask questions.
Ewa Murzyn, Second year law student undertaking the LLB law degree at UEL said:
"Red Lion Chambers 'Open Doors' event gave us a great insight into the life of barristers and judges. We learnt from the members on the panel and listened to their professional biographies. Their unique stories convinced us that the Bar is a diverse profession and access to it is possible from many paths of life. Due to the fierce competitive nature of the Bar, building the confidence to handle rejection appears to be the biggest challenge. It was a highly educational and encouraging event."
Adam Doyle, Head of Law and Criminology at UEL said :
"Students were fully immersed in the realities of a career at the criminal bar. Presentations from new tenants in chambers showed that background is less important than motivation and ability to overcome challenges.The presentations were followed by an interactive session where students were able to take part in a hypothetical criminal case from the moment of arrest to sentencing. Our students were very engaged in this activity and were able to apply their knowledge to a real world scenario.  These types of activity are quite rare in sessions run by chambers and law firms."
Sailesh Mehta, Barrister at Red Lion Chambers said:
"Social mobility, equality and diversity is at the heart of Red Lion Chambers ethos and values. It informs the way we work professionally with our clients and solicitors and how we engage with the wider world"
Amanda Pinto QC, Chair Elect of the Bar Council 2020 said:
"Congratulations to Red Lion Chambers for a hugely inspirational event which, I believe, demonstrated to everyone present that we genuinely are "a Bar of all, for all". It was a real privilege to be on such an impressive panel of practitioners from a range of backgrounds – a brilliant example of the Bar Council's #IAmTheBar campaign. It is only by opening doors at the Bar that we can drive large-scale change and ensure that our profession truly reflects the society it serves. I look forward to many more inspiring occasions in the future."
Gillian Jones QC and co- Head of Chambers said:
"As an inclusive set we consistently strive to ensure equality of opportunity and are proud of our many initiatives to improve both access to the Bar and to assist, support and importantly retain those who seek to enter our profession from all walks of life. Our aim is to reflect the society we represent and whose values we promote in our day to day work. We thank all of those who gave up their time to get involved in the launch of this programme. It is only by putting words into practice that change can be made. We look forward to continuing to work with UEL and building on today's success"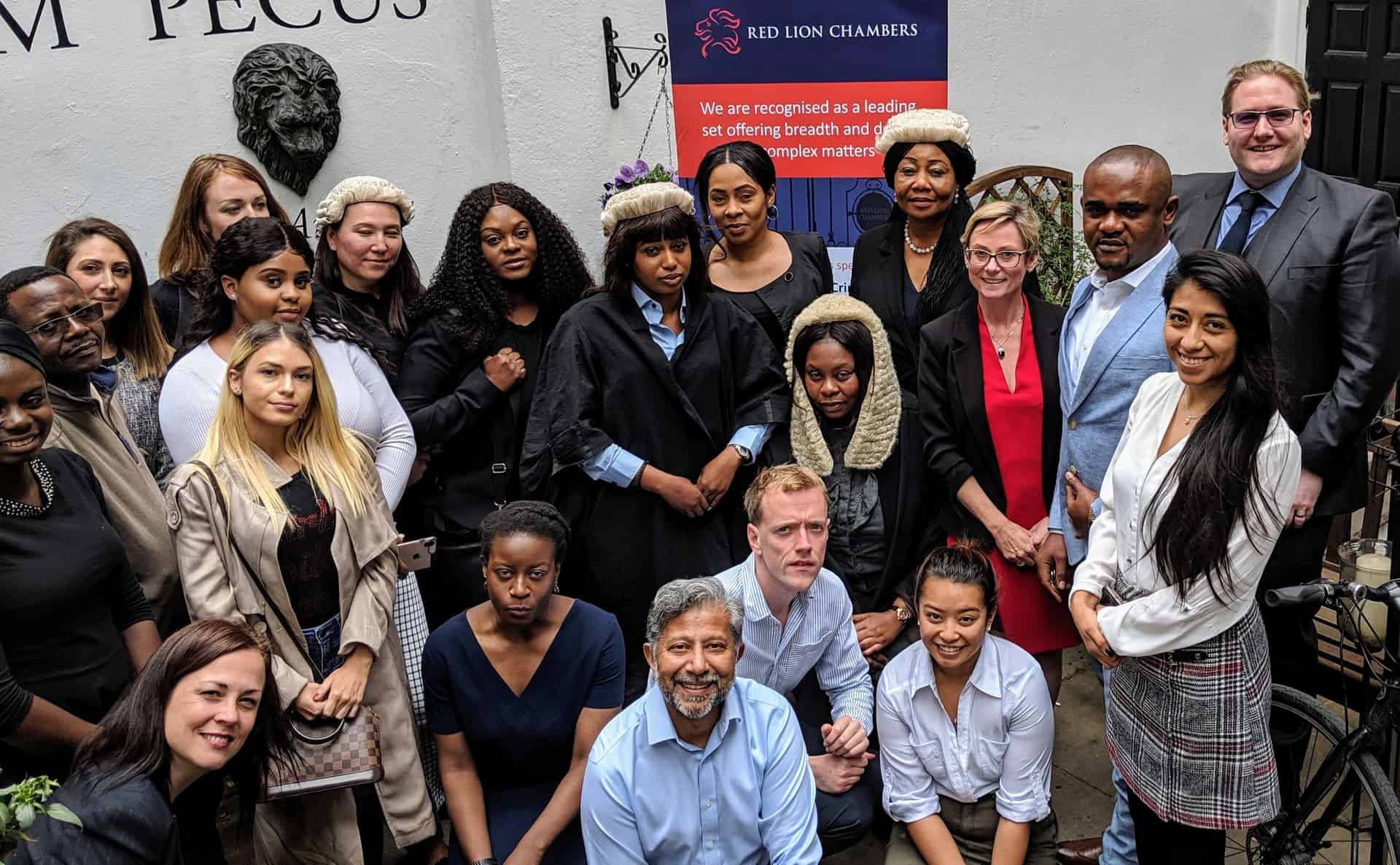 The inaugural Red Lion Chambers "Open Doors" marks an ongoing commitment to social mobility and diversity at the Bar partnering with the successful Bar Council's #IAmTheBar campaign.