November 29, 2021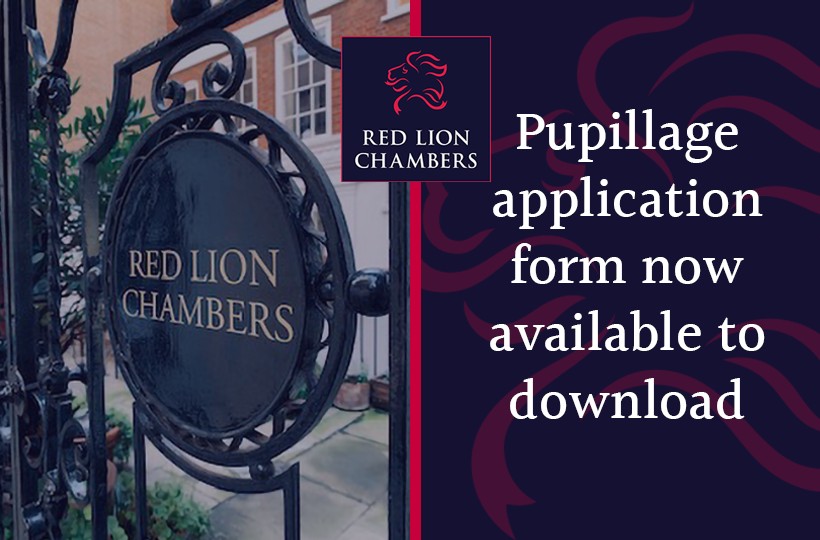 RLC prides itself on providing excellent pupillages that train and prepare junior practioners for a successful career at the Bar.
Our pupillage programme and all applications for pupillage and tenancy are governed by equal opportunities and fair recruitment principles.
Two pupillages will be available.
Applications for Pupillage open on 5 January 2022 for a September 2023 start.
For more details and to download an application from our website, please see: [Red Lion Chambers]
The deadline is 9 Feb 2022.
The very best of luck to all who apply.