October 4, 2023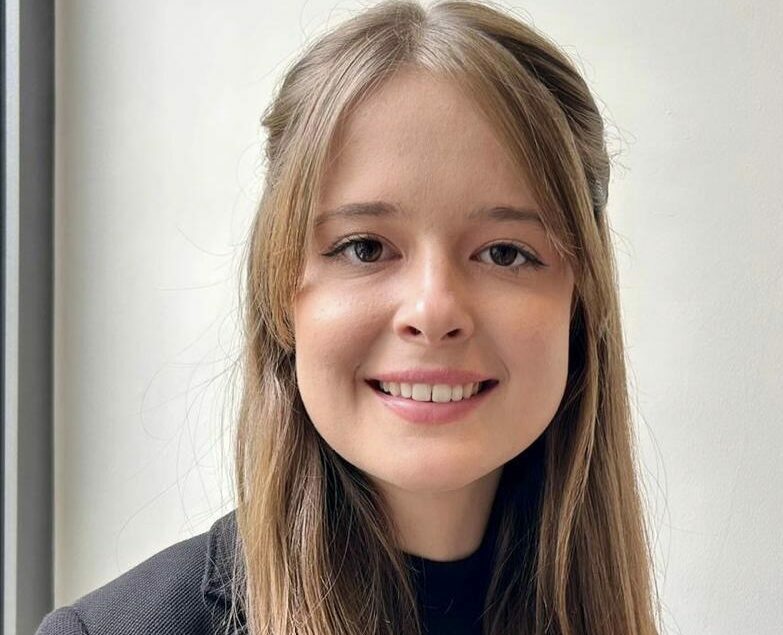 23 year old aspiring lawyer and ICCA student, Hannah Taylor, has won the Red Lion Chambers Conference Prize.
The ICCA Bar Course is the Vocational Stage of Bar training and acts as a bridge between academic study and practical work experience in pupillage or work-based learning.
On both Parts One and Two of the ICCA Bar Course, a range of academic awards and prizes are awarded to students who have achieved exceptional results.
On winning the Prize Hannah said: "The Conference exam required me to give advice to a client who was facing a criminal charge, and to reassure her about what was going to happen as her case progressed. I was delighted to learn that I had received the prize for my submission for this exam, and I am very grateful to Red Lion Chambers for generously providing the award."
Hannah started debating competitively when she was 14 years old attending Ursuline High School Wimbledon up until GCSE level, and then attended Tiffin Girls' School for sixth form. She enjoyed the advocacy experience to such an extent that it piqued her interest in law as a career. She was then able to gain valuable insight into what it was like to be a barrister by watching parts of the News of the World phone hacking trial at the Old Bailey. These experiences at a young age inspired her to pursue a career at the Bar. She studied for her undergraduate law degree at Oxford and then stayed at Oxford to study the BCL as a Master's Degree, which allowed her to develop her understanding of areas of law that she was passionate about, in particular Environmental Law.
Talking of her experience at the ICCA she said: "I chose to study the Bar Course at the ICCA because the opportunity to have small group teaching within the Inns of Court in the second part of the course really appealed to me. I really enjoyed the Bar Course. It was hard work, but I had some fantastic tutors and the small groups meant that I always had excellent peers to work with and learn from – we really supported one another."
Chris Kessling, ICCA Vice-Dean said: "Hannah has achieved a truly outstanding result in her conference assessment and we are delighted to award her this prize, generously sponsored by Red Lion Chambers. Hannah exemplifies the enthusiasm, hard work and supportive nature of ICCA Bar Course students and we have no doubt that she has an extremely bright future ahead of her."
To find out more about the ICCA bar course please see: [ICCA]