Regulating the 'Rough Sex' excuse
[su_youtube url="https://youtu.be/D7qjfHOX82o"]
Regulating the 'Rough Sex' excuse
Wednesday 1 December, 18.00-19.00
A webinar presented by Red Lion member Felicia Davy, with Professor Susan Edwards, (Emerita) Buckingham Law School and RLC door tenant and chaired by Jenni Dempster QC, RLC.
When women die at the hands of male partners, an infrequent but nevertheless disturbing defence that she consented to, or initiated, the beating, strangulation and penetration which contributed to her death is emerging. Since the dead cannot speak, the defendant's tactic in building a case of accident/no intent by arguing that she consented to and desired the abuse he inflicted and thereby impugning the deceased's character cannot be easily rebutted. While maligning her character in this way, in advancing his case of no intention to kill, the defendant may benefit from a manslaughter verdict and a lighter sentence.
Our panellists consider the increasing use of this 'rough sex' narrative in sexual and popular representation and in legal argument to buttress no intent pleas in trials for murder and non-fatal offences, including rape. Whilst the right of the defendant to present his case remains, it is suggested that further reform is needed to address admissibility of character evidence of the dead similar to the s. 41 YJCEA restrictions for live victims and that the sadistic element of 'rough sex' is recognised in sentencing guidelines.
Cultural misrepresentations of women's insatiable desire for sexual violence remain redolent in misogynist film, advertising, fiction and journalism which also must be challenged for providing the scripts for this conduct.
The topics covered in this webinar include:
The context of rough sex;
The DAA reform and s 70;
The DAA reform and s 71;
What else needs to be done.
PANELLISTS
Jenni Dempster QC [CHAIR]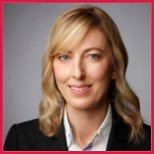 Jenni is a very experienced and extremely able advocate whose practice primarily involves defending in cases involving murder, serious sexual offending and drug trafficking. She is described in Chambers UK Bar (2021) as having "a mastery of the issues in the case" and an "ability to develop persuasive submissions before a tribunal which is second to none". The Legal 500 (2021) describes her as "A powerful and accomplished advocate".
She is regularly instructed in high-profile and sensitive cases and has, over nearly 30 years, built up a loyal following of solicitors. She is known as a remarkably tenacious, diligent and extremely hard working advocate. She deals regularly with difficult, unusual and complex cases and is currently holding instructions in a number of serious cases due for trial in 2021. She has a special interest in cases involving young defendants and witnesses. She is very well respected within the profession and often represents members of the legal profession in various proceedings. Jenni is highly ranked in both directories. She is committed to providing representation under public funding and frequently appears pro bono in the Court of Appeal.
Felicia Davy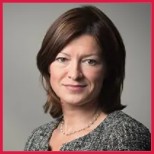 Felicia is consistently ranked in the Legal 500 (2019, 2020, 2021, 2022) and Chambers UK (2021, 2022) as a leading junior in both General Crime and Crime: Fraud.  Described as "A go-to junior for serious fraud cases." (Legal 500 (2021)) and "Clever, subtle and charming. No detail is missed by her." (Chambers UK (2021)), Felicia is recognised as a skilled and versatile advocate whose practice encompasses heavyweight crime including murder, manslaughter, rape and serious sexual offences (often non-recent, child/multi-complainant) as well as serious fraud and regulatory breaches.  She has considerable experience of handling all manner of witnesses and is approved as a trainer in the handling of vulnerable witnesses.
Felicia has been appointed to several specialist prosecution panels in which capacity she is frequently instructed on behalf of a number of government departments and regulatory bodies including the SFO (A Panel), Specialist Regulatory Panel departments (including HSE and ORR) (A list), CPS (General Crime /Level 4); RASSO, CPS Complex Crime and Serious Fraud Division  in cases of serious and organised crime and serious fraud.  Often instructed pre-charge, Felicia is regularly required to provide advice on charge, disclosure management and general case strategy from an early stage. She is adept at managing and presenting paper heavy cases, often involving complex financial material. Felicia has appeared before the Divisional and Appellate Courts in a number of key appeals in relation to abuse of process, confiscation and bribery. She has also appeared before regulatory tribunals representing individuals facing disciplinary offences and before the Companies Court on behalf of liquidators in cases where suspected fraudulent conduct and/or breaches of the Insolvency Act are alleged. Felicia also advises individual and corporate clients concerning discrete issues such as directors' disqualification and regulatory compliance.
Professor Susan Edwards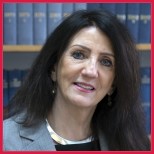 Susan Edwards is an Emeritus Professor at the University of Buckingham and door Tenant at Red Lion Chambers. She is a barrister and a well-known writer and broadcaster on feminist issues. Her areas of teaching specialism include Family Law, Sex, Gender and Minorities in the Legal Process, Criminology / Criminal Justice, Criminal Law, Legal Skills and Procedure, International Human Rights and Constitutional and Administrative Law.
Susan is a researcher and campaigner, with degrees in both law and social sciences. She has been actively involved in legal issues affecting women for many years, and writes, researches and campaigns in the area of Women's International Human Rights. She has lectured across the world including USA, Middle East, Australia, Far East and Europe. Her key areas of expertise are: violent crime, domestic abuse, pornography, child abuse, sexual offences and homicide, has written over 100 peer reviewed articles and several books including Female Sexuality and the Law Martin Robertson, Women on Trial, Manchester University Press, Sex and Gender in the Legal Process, Blackstone Press, Policing Domestic Violence, Sage. Family Law, Oxford University Press, and engaged in pressure for law reform over several decades in these areas.
Susan Edwards was also part of the campaign to introduce s 70 and 71 into the Domestic Abuse Act 2021.
Panellists:
Jennifer Dempster, RLC (Chair)
Felicia Davy, RLC
Professor Susan Edwards, (Emerita) Buckingham Law School and RLC door tenant