Last year the set launched a lecture series which is described as 'unprecedented' by clients: 'These events are invaluable to the solicitors' profession in terms of continued professional development and are very much highly regarded.'
Monday, 9th December 2019 at 6:30pm
"STAYIN' ALIVE?"
The Prognosis for Abuse of Process
by David Young of Red Lion Chambers and David Corker, Partner at Corker Binning
Topic
Speakers
Venue
Register


"STAYIN' ALIVE?"
The Prognosis for Abuse of Process
by David Young of Red Lion Chambers and David Corker, Partner at Corker Binning
This lecture will begin with an overview of the health of the main strands of abuse of process identified in the case law, before going on to examine the most recent significant developments in the case law.
What is the current definition of an abuseof process? The speakers will review the evolution of the definition from the Beckford case, through the Maxwell and Warren decisions onto the Crawley and D v A authorities. There will then be a consideration of each of the following issues.
Lost Evidence Cases
While Ebrahim remains the guide line authority, is Brooke LJ's 'serious fault' test under fire after Pitchford LJ's judgment in the 2014 Clay decision. The DPP v Fell and Allen cases will be reviewed and R v E will be considered in relation tofailures to follow reasonable lines of enquiry in the context of CPS and DPP guidance on investigations into communication evidence, as the courts seek to avoid repetition of Liam Allan type situations.
Non-Disclosure Abuse
In the courts, non–disclosure abuse arguments are probably the most common category of abuse which is argued.The media have recently reported on cases where there were significant disclosure failings by prosecutors leading to the termination of proceedings, but what are the factors judges should take into account in deciding whether or not non-disclosure amounts to abuse of process? The Salt and Petrie authorities will be examined and there will be consideration of whether, in the light of the R v S (D) and S (T) and R v R ,the defence have obligations to alert courts to prosecution disclosure failings?
Entrapment Abuse
The Court of Appeal's decision in Norman will be examined, as will R v TL in relation to Agent Provocateurs.
Private Prosecutions
There will be consideration of R (G) v Sand S on the need to distinguish 'mixed motives' from an 'oblique motive' and Zinga on the tension between public and private interests.
Situations Akin to Autrefois
Where retrying defendants for a different offence arising out of the same facts maybe permissible: see R(SY) v DPP.
Abuse of Process after Conviction
Tague will be examined and the lecture will conclude with a consideration of the important question, given that a key objective of the doctrine of abuse of process is to protect the integrity of the criminal justice system, whether the doctrine should also apply post-conviction.
DAVID YOUNG
Red Lion Chambers
David specializes in defending, and advising upon, serious and complex crime and regulatory cases both in the UK and before the International courts.
Cited in Chambers UK 2018 as "an excellent barrister … who always knowshis cases inside out" and in Chambers UK 2019 as "extremely well prepared" and "a very persuasive advocate", whilst Legal 500 describe him as "the most prepared person in the courtroom".
David is routinely instructed to lead in cases and is recognised as a leading expert on abuse of process having co-authored the textbook 'Abuse of Process in Criminal Proceedings', now in its 4th edition with Bloomsbury Professional publishers. He co-chairs Red Lion Chambers' International Practice Group.
DAVID CORKER
Partner at Corker Binning
Partner David Corker co-founded specialist criminal law firm Corker Binning in 2000. Widely recognised as a criminal and regulatory litigator, he specialises in acting for clients implicated in complex criminal or regulatory investigations, many of which are international cases. David has represented clients in almost every large criminal fraud case undertaken by the Serious Fraud Office (SFO).
Ranked in Chambers UK 2019 as a leading individual in the field of Financial Crime, David is described as "incredibly cerebral and a great strategic thinker when needed for complex criminal cases". Recent high lights for David include advising multiple clients being investigated or prosecuted by the SFO for fraud and bribery offences, including acting inthe Tesco, JJB Sports, LIBOR and Olympus cases.
Tuesday, 19th November 2019 at 6:30pm
"FEELING YOUR (WHITE) COLLAR?"
FCA Prosecutions & Enforcement Action
by Cameron Brown of Red Lion Chambers and Ruby Hamid, Partner at Ashurst

Topic
Speakers
Venue
Register
The challenges facing financial institutions and their regulators are changing. This lecture will include an examination of a number of those challenges:
Digitisation and fintech provide new opportunities but can regulators keep pace?
The FCA continues to focus on individuals. What has been the impact of the Senior Managers' Regime and will it make a difference to the FCA's enforcement priorities?
Enforcement action now makes the link between culture and governance. What does that mean for our clients and how can we help them to respond?
There will also be a review of emerging trends in Cybercrime and AML:
Cybercrime is on the increase and grabs headlines when customer data is jeopardised. There will be a discussion of the scale of and issues arising from recent FCA fines for cyber-attacks.
AML is a hot topic as regards the prevention of financial crime and continues to take centre stage for regulators globally. Recent enforcement action has brought huge fines and increased regulatory requirements for regulated firms. Who will police and prosecute this territory in the future?
Brexit looms large over the financial sector, with pressure on everything from contractual enforceability and market standard trading terms to loss of and interruption to market access. What will
this mean for financial services regulation? How will the FCA and its fellow regulators across Europe keep markets clean and investigations moving? With uncertainty over which regulatory regime will apply,
and how misconduct will be enforced – and by whom – by the date of this lecture there will be much to discuss.
The session will look back at significant events in financial services regulation over the last 12 months, debate developing trends in enforcement and look ahead to what is coming down the track.
Cameron Brown
Red Lion Chambers
Cameron is principally instructed in serious and complex fraud and corruption cases.
He has significant experience in the prosecution and defence of cases involving fraudulent trading, ponzi schemes, money laundering, benefit fraud, duty evasion, conspiracy to defraud, Fraud Act related offences, VAT/ Carousel fraud, Carbon Credit fraud and Cheating the public revenue. He has also acted in a number of serious cases involving prosecutions of Companies and individuals by the Insolvency Service.
In 2017 he was appointed as Standing Counsel to the Insolvency Service. Cameron has lectured at the Inns of Court School of Law in relation to ethics and to the City of London Police in relation to Fraud Offences. He has contributed to Lexis-Nexis in relation to Bankruptcy and Insolvency Offences and Westlaw in relation to Cheating the Public Revenue/ VAT fraud. He is author of the newsletter 'Fraud Matters'.

RUBY HAMID
Partner at Ashurst
Ruby is a global investigations and corporate crime practitioner, specialising in white-collar crime, financial regulation, global investigations and risk and compliance.
Ruby advises corporate clients across a wide range of matters. She is experienced in multi jurisdictional investigations and matters with multi-agency involvement and has defended clients under investigation for global corruption, serious fraud, direct and indirect tax fraud and money-laundering. Her career has involved prosecuting financial crime for the FCA, HMRC and CPS, defending corruption cases brought by the SFO, and litigating a broad range of regulatory and disciplinary cases.
Following 13 years at the Bar, Ruby spent 4 years as Counsel at Freshfields Bruckhaus Deringer and is shortly to join Ashurst as a partner.
Thursday, 24th October 2019 at 6:30pm
"PARADISE LOST?"
A Guide to Environmental Prosecutions
by Sailesh Mehta of Red Lion Chambers and Prof Richard Macrory CBE, Director of the Centre for Law and the Environment at University College London

Topic
Speakers
Venue
Register
Professor Macrory will outline important aspects of the draft Environment (Principles and Governance) Bill which sets out how the government will maintain environmental standards as we leave the EU. The Draft Bill also details the Government's vision of the 25 Year Environment Plan.
This includes creating an independent body - the Office for Environmental Protection – which will:
scrutinise environmental law and the government's environmental improvement plan
investigate complaints on environmental law
take enforcement action on environmental law
The broader Environment Bill will also include measures on air quality, nature recovery, waste and resource efficiency and water management.
The new Bill is likely to be one of the most important pieces of environmental legislation. It will help to shape the post-Brexit Government's approach to the environment.
Sailesh Mehta will discuss sentencing in environmental cases and recent case law. Since the Sentencing Council produced definitive guidelines on sentencing environmental crime, the sentencing landscape has changed markedly. There has been a significant increase in the sentences imposed by Courts. However, the increase in average fines has been accompanied by a greater certainty in predicting the likely sentence.
Sailesh will discuss and analyse the trend and look ahead to what the Courts will do in the future.
Sailesh has recently appeared in the Court of Appeal in a number of sentencing cases. He will discuss the trends and give focused guildance on how best to negotiate with the prosecution as well as the Court to achieve the best result.
Sailesh will also discuss the particular difficulties in sentencing very large companies, having successfully prosecuted some of Europe's largest companies in regulatory offences.
Sailesh Mehta
Red Lion Chambers
Sailesh has defended and prosecuted in some of the most important environmental cases over the last 20 years. He has helped to develop the law relating to the international movement of waste, the sentencing of very large corporations and aspects of water pollution law. He balances his Crown Court practice with an appellate caseload and advises corporations as well as institutions. He advises a number of governmental bodies, including DEFRA and the Environment Agency at national level.
Sailesh regularly lectures on all aspects of environmental law in the UK and abroad. He was recently invited to lecture to 400 judges from 50 jurisdictions in Tanzania. Last year, Sailesh chaired a panel on environmental law at a judicial conference in Brisbane, Australia at which numerous Lord Chief Justices from many countries (including our own LCJ) attended.
He has been a Recorder of the Crown Court for over 10 years.
Prof Richard Macrory CBE
Director of the Centre for Law and the Environment at University College London
Richard Macrory is a barrister at Brick Court Chambers and Emeritus Professor of Environmental Law at University College London where he set up and was first director of the Centre for Law and the Environment.
Professor Macrory served as a board member of the Environmental Agency for England and Wales between 1999 and 2004. In 2006 he led the Cabinet Office Review on Regulatory Sanctions and his recommendations were reflected in Part 3 of the Regulatory Enforcement and Sanctions Act 2008, which established the framework for civil sanctions in the regulatory field. He was Consulting Editor on the new Halsburys Law Environmental Law published in May 2019.
Professor Macrory was a Member of the Royal Commission on Environmental Pollution between 1992 and 2003. He was the founding editor in chief of the Journal of Environmental Law (Oxford University Press) and is currently legal correspondent to ENDS Report. He was Hon. President of the National Society for Clean Air 2005-6 and Chairman of Merchant Ivory Film Productions between 1988 and 2004. In 2001-2003 he was elected Chairman of the Steering Group of the European Environmental Advisory Councils, an informal network of official environmental advisory bodies throughout Europe. He is a Patron of the UK Environmental Law Association.
Wednesday, 25th September 2019 at 6:30pm
"EVER DECREASING CIRCLES?"
Developments in Anti-Money Laundering
by Allison Clare of Red Lion Chambers and Jonah Anderson, Partner of White & Case

Topic
Speakers
Venue
Register

Over the last few years, money laundering has received increased attention from the media, the UK Government and law enforcement agencies. Television series such as Breaking Bad, McMafia and Billions have made money laundering mainstream and a part of the public consciousness.
Significant data leaks have generated widespread media coverage and triggered investigations by law enforcement. The Government and law enforcement have also increasingly focused on the role of the regulated sector in alleged money laundering schemes. In tandem, new AML legislation has been appearing on the statute books and we have seen some significant appellate court decisions in Rogers and in GH.
There are mixed views of the UK'santi-money laundering framework. In December 2018, the Financial Action Task Force reported on its evaluation of the UK and the UK scored very well. This rating was met with some raised eyebrows as regulated firms and legal practitioners have become increasingly frustrated with the UK's regime, particularly as it pertains to suspicious activity reports ("SARs"). Each year the number of SARs filed increases and research suggests that very few of the SARs filed have immediate utility for law enforcement. While it may be the case that some SARs will be useful in the future, many stakeholders supported reform of the regime. The Law Commission has carefully examined the case for reform in relation to our SAR regime. While the Law Commission has made some suggestions in relation to reform, it does not advocate widespread change. Instead, its proposals set out tweaks to the regime and may have the effect of simply postponing more sweeping reforms to a later date.
This lecture will examine:
The key proposals set out in the Law Commission's report in relation to reform and how these might work in practice;
The problem of too many SARs and a potential solution other than law reform in the form of public-private partnerships;
The low bar for suspicion and the practical difficulties it raises in relation to the reporting of money laundering concerns;
Pragmatic decisions by the courts in relation to criminal conduct often have unintended effects for regulated firms. We examine the problem of mixed funds and the decision in Causey;
To whom does the Proceeds of Crime Act 2002 ("POCA") apply? The extra-territorial reach of the statute may be very broad indeed following the Court of Appeal decision in Rogers, but was Rogers wrongly decided?; and
Overseas Cannabis Investment – the new Spanish bullfighter problem. How do firms approach this issue?
Allison Clare
Red Lion Chambers
Allison has expertise in corporate criminal liability and deferredprosecution agreements (including Standard Bank and Rolls Royce),complex market frauds, international corruption and LPP. Over the last10 years she has acted for corporates and individuals in cases of money laundering, fraud and corruption.
Recently advising a UK plc on an SFO money laundering investigation and individual law firms on steps to be taken in specific transactions involving AML concerns. Allison has acted in numerous confiscation proceedings including as leading junior in those following multi-million investment fraud. Allison authors chapters within OUP's Montgomery & Ormerod on Fraud (including on LPP) and Archbold. She has specialised in all aspects of complex fraud, corruption and corporate crime over the last 15 years. Her work ethic, intellectual rigour and sound commercial judgment make her well placed to represent both corporate entities and individuals in respect of all white collar crimes

Jonah Anderson
Partner of White & Case
Jonah advises on sensitive financial crime issues and helps clients navigate the criminal and regulatory landscape, with a focus on bribery and corruption, fraud, tax evasion and anti-money laundering law and regulation. Jonah regularly advises firms in the regulated sector regarding AML systems and controls, including obligations to file SARs.
He has acted in relation to injunctive proceedings regarding the suspension of bank accounts. Jonah has experience of conducting internal investigations and reviews in relation to money laundering issues in the UK, the US, Latin America, Asia and Africa. He also advises corporates and individuals on investigations and prosecutions by the UK authorities which relate to money laundering or have a money laundering element.
Jonah is a frequent speaker and commentator on AML issues and has been quoted in the Financial Times and the Times amongst other publications.
Monday, 9th September 2019 at 6:30pm
"THE TRUTH IS OUT THERE!"
Problems with Prosecution Disclosure
by Tony Shaw QC of Red Lion Chambers and Steve Sharp, Partner at Bivonas Law

Topic
Speakers
Venue
Register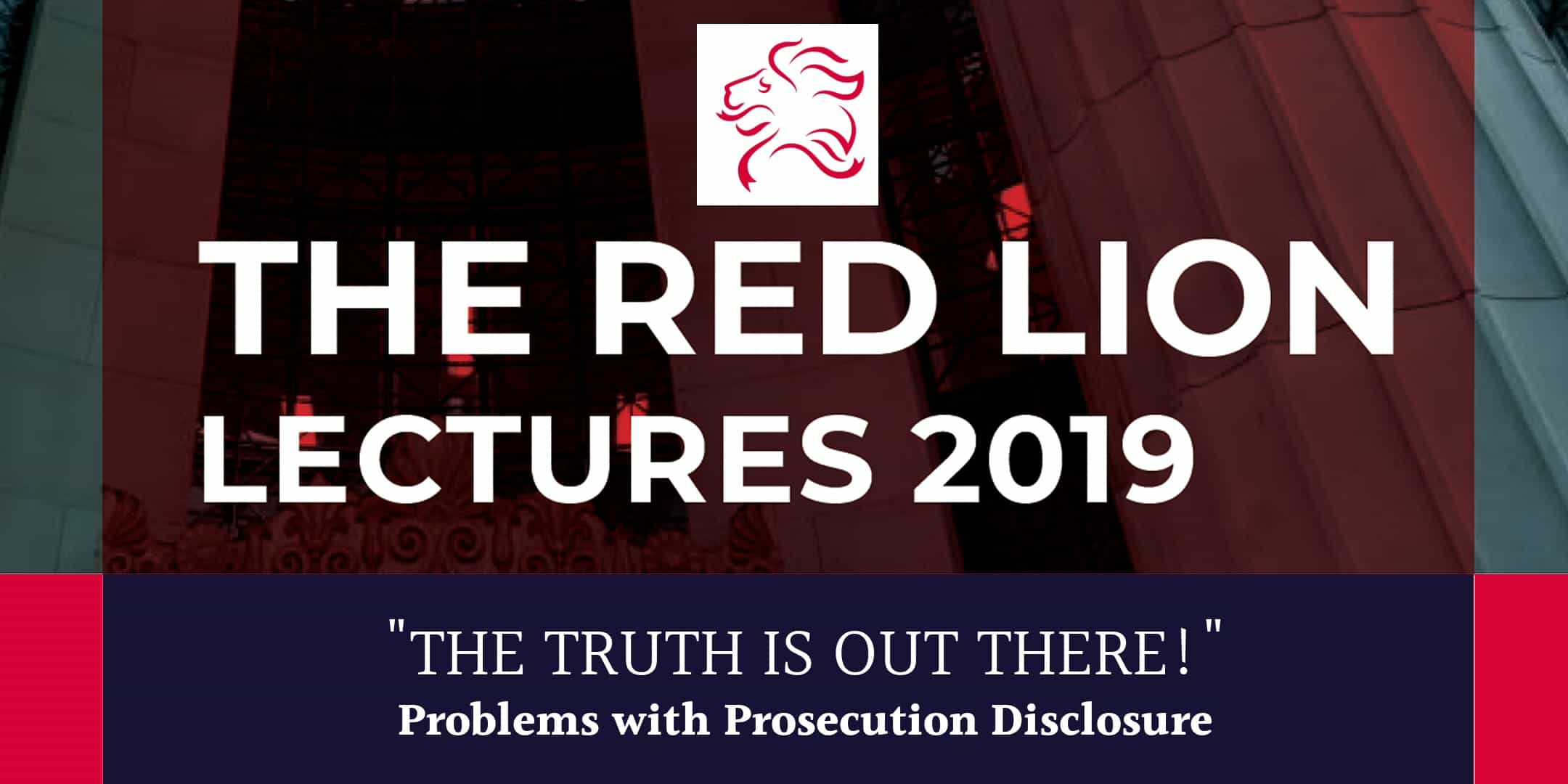 This lecture examines the evolution of the disclosure process, its failures, the drivers for reform and amendment, its current problems and possible remedies.
Our modern criminal trial with its underlying concept of a fair process has evolved over centuries. Today we accept as a matter of course that disclosure - the idea that the prosecution have an obligation to provide the defence with material which might undermine the prosecution case or assist the defence case– is integral to that process. In fact it is a common law newcomer and only clearly emerged after the Second World War.
Early disclosure was driven by the need to ensure a fair trial and the basic belief that it was wrong for the prosecution to fail to disclose material relevant to the defence. Various Guidelines were produced, some of which remain (albeit amended). But disclosure rapidly became bedevilled by a number of interacting and conflicting strands of practice, policy and developing technology, from the photocopier to digital storage. On the one hand, the strain on the legal aid budget was enormously increased by defence teams accessing unused material with the perception being that less scrupulous firms clocked up unnecessary hours. On the other hand the lack of real structure led to failures of the system and high profile miscarriages of justice. The result was the Criminal Investigations and Procedures Act 1996 (CIPA).
The CPIA was designed to deal with issues caused in what had been largely a paper age. The disclosure process became increasingly clogged by the proliferation of computers and computer storage and the exponential growth of digital storage. The issue of electronic disclosure in criminal trials came to a head in an abuse argument in Operation Amazon - R. v. R (Practice Note) [2016] 1 Cr.App.R. 20 (the full judgement is still only available on BAILLI). Unfortunately, the Court of Appeal Criminal Division did not take the opportunity to resolve the issues. The civil court rules for Electronic Disclosure appear more flexible and encourage the use of predictive coding: PYRRHO v MWB Property Ltd and Brown v BCA Trading Ltd.
What was principally a problem in large fraud cases became commonplace with the growing storage capacity of laptops, iPads and mobile telephones. More recent high profile disclosure failures have led to a number of reviews culminating in the A-G Review of the Effectiveness of Disclosure in the Criminal Justice System (Nov 2018). Amongst other things the review acknowledged the suggestion that the CPIA Codes of Practice should in future embed the key principles of the Operation Amazon judgement:
• The prosecution is, and must be, in the driving seat at the stage of initial disclosure;
• The prosecution must then encourage dialogue and prompt engagement with the defence;
• The law is prescriptive of the result, not the method of disclosure;
• The process of disclosure should be subject to robust case management by the judge, utilising the full range of case management powers;
• Flexibility between the parties is crucial.
The intention and motive behind the reviews and reforms is both admirable and unimpeachable. However, the prospects of long-term improvement are debatable.
The Attorney-General pointed out that some lawyers and academics believed that there is an irreconcilable conflict at the heart of CPIA 1996 disclosure procedures in England and Wales: that it is unrealistic to expect investigators and prosecutors, who are working to secure convictions, to exercise due care in searching for and identifying material that might assist an acquittal. This, it is said is particularly apparent in relation to serious or emotive crimes like rape, where the officer in the case is encouraged to believe in and build a rapport with the victim. Nevertheless, he rejected the idea of giving the defence access to all non-sensitive unused material.
We think that rejection is unfortunate. Despite the refurbishment of the CIPA and its attendant Codes the question persist whether the statute is fit for purpose. We believe that flaws are likely to appear in any statutory scheme which runs contrary to the grain of human nature. Additional funding and training, and a patch and mend approach can only go so far. Confirmation bias, sudden priority demands, negligence or even indifference will never be eradicated by statutory fiat.
There are alternative solutions. It should be possible to remove the substantial manpower, cost and administrative burdens imposed on the police by the CPIA. In a digital age, access to all non-sensitive material we would contend is no longer a "key to warehouse door": it is merely access to a dataset. Obviously access to such material cannot be abused and the privacy, legal professional privilege and rights of victims need to be considered and procedures put in place to protect them. These issues should be properly examined and debated.
Tony Shaw QC
Red Lion Chambers
Tony Shaw QC is joint Head of Red Lion Chambers. He has specialised in fraud corruption and corporate crime for over 30 years, during which he has always been ranked in one or both of the Law Directories. His trials include Guinness, BCCI, Polly Peck, GG (the Cartels Pharmaceuticals), Innospec 2 and LIBOR 2. He is said to be scholarly and someone with an incredible work ethic, with a nice touch with judges and juries.' He was one of the counsel in R. v R.
Tony Shaw QC is joint Head of Red Lion Chambers. He has specialised in fraud corruption and corporate crime for over 30 years, during which he has always been ranked in one or both of the Law Directories. His trials include Guinness, BCCI, Polly Peck, GG (the Cartels Pharmaceuticals), Innospec 2 and LIBOR 2. He is said to be scholarly and someone with an incredible work ethic, with a nice touch with judges and juries.' He was one of the counsel in R. v R.
He has advised and currently continues to advise multinationals on cases of fraud and corruption issues involving the investigatory and regulatory authorities of numerous jurisdictions.
For 30 years he has been a contributing editor to Archbold. He is also a contributor to and Deputy Editor of OUP's Fraud loose-leaf, a contributor to Practical Law's Business Crime and Investigations and a member of its Consultation Board.
Steve Sharp
Partner, Bivonas Law
Steve Sharp is a partner and highly experienced criminal lawyer at Bivonas Law. He has specialised in white collar and business crime for over 25 years defending in SFO, HMRC, Department of Business Innovation and Skills, NHS Counter-Fraud Service and CPS Economic Crime Unit cases. Most involve complex financial fraud, bribery and corruption, tax avoidance through investment structures, fraudulent trading, advanced fee and boiler room frauds, and money laundering. He has been described as 'excellent in all respects: an astute lawyer, shrewd and exercises good judgement.'
Recent successes include defending a former LIBOR trader; the acquittal of a solicitor accused of money laundering and defending a director accused of the bribery and corruption of a major energy company. Steve continues to represent one of the defendants in the R v R (Operation Amazon) case.
Steve is an Accredited Criminal Litigator and a member of the Fraud Lawyers Association.

Safra Lecture Theatre (ground floor) - 160 Strand
Tuesday, 16th July 2019 at 6:30pm
"REVIEW OF THE YEAR IN BUSINESS CRIME"
by David Walbank QC of Red Lion Chambers and John Binns, a partner at BCL Solicitors LLP

Topic
Speakers
Venue
Register

On Tuesday 16th July 2019 at 6:30pm, we will be presenting our 'Review of the Year in Business Crime'. This lecture is intended to provide a comprehensive overview of all the key developments in the past 12-months, which are likely to be of interest to practitioners in the field. It will include reference to cases and legislation on each of the following topics:
Fraud, corruption, money-laundering and market offences
Extradition & mutual assistance
Search and seizure & other investigatory powers
Entrapment & abuse of process
Prosecutorial discretion
Challenging bail decisions
Prosecution disclosure
Public interest immunity
Legal professional privilege
Privilege against self-incrimination
Expert evidence
Open justice, anonymity & contempt of court
Case management powers
Rules of evidence
Sentencing
Confiscation, compensation & forfeiture
Disqualification of company directors
Deportation of offenders
Appeals
Judicial review
Parole
Legal aid & costs
Deferred prosecution agreements
Assistance to prosecution authorities
Victims' right to review
Disclosure of criminal records
Private prosecutions
Concurrent civil and criminal proceedings
Malicious prosecution
Professional misconduct
Civil recovery of the proceeds of crime
Unexplained wealth orders & account freezing orders
David Walbank QC – Red Lion Chambers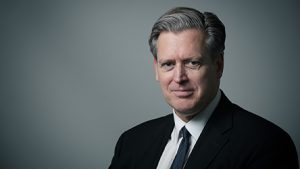 Having historically acted for each of the main UK fraud prosecution agencies (including as Standing Counsel to the Revenue and Customs Prosecutions Office and the Department for Business, Innovation and Skills), David Walbank QC now specialises in defending criminal charges of fraud, corruption and money-laundering.
According to the Legal 500, "David Walbank is outstanding in fraud matters" and "a brave and fierce advocate". Chambers UK 2019 describes him as "A very tenacious and bold advocate who is extremely hard-working and a brilliant cross-examiner. He fights his client's corner with absolute vigour". He is also highly regarded as a technical lawyer, having twice in recent years delivered the keynote lecture on developments in criminal law, procedure and evidence to the Annual Government Legal Service Prosecutors' Conference.
In 2017, he led for a principal defendant in the 9-month trial of Operation Amazon, one of the largest tax investigations ever conducted by HMRC. In 2018, he represented the first defendant on the indictment in F.H.Bertling Ltd, a Serious Fraud Office prosecution relating to the logistics contract for a multi-billion pound North Sea drilling project; his client was acquitted of conspiring to make corrupt payments for the award of the contract. He has also conducted heavy weight litigation in the civil sphere and in overseas jurisdictions.
John Binns, a partner at BCL Solicitors LLP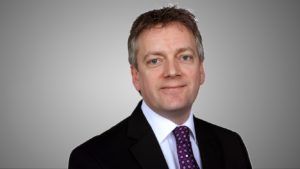 John is a partner specialising in all aspects of business crime, with a particular interest in confiscation, civil recovery and money laundering under the Proceeds of Crime Act 2002 ("POCA").
His business crime experience includes representing suspects, defendants and witnesses in cases invoking allegations of bribery and corruption, fraud (including carbon credits, carousel/MTIC, land-banking, Ponzi and pyramid scheme frauds), insider trading, market abuse, price-fixing, sanctions-busting, and tax evasion. He has coordinated and undertaken corporate investigations and defended in cases brought by BEIS, the FCA, HMRC, NCA, OFT, SFO and others.
He has particular expertise in the myriad legal provisions on anti-money laundering ("AML") requirements in the regulated sector under the Money Laundering Regulations ("MLR"), civil recovery and confiscation of the proceeds of crime, and criminal offences of money laundering under POCA, as well as related areas such as financial sanctions. He advises businesses (inside and outside the regulated sector) on AML policies and procedures generally, as well as particular risks that may arise under the MLR, POCA, and sanctions laws, including advice on the submission of Suspicious Activity Reports and consent requests. He regularly represents individuals and businesses in connection with confiscation, property freezing and restraint orders, including in relation to applications to defend, discharge or vary such orders.
Much of John's work is international in nature. He has represented individuals in challenges to the European Court of Justice against their inclusion on targeted sanctions lists arising from the Arab Spring, and advised on numerous Interpol Red Notices and extradition requests, with a particular expertise in challenging allegations made by overseas authorities on the basis of political motivation. His business crime and proceeds of crime cases often involve mutual assistance and/or parallel investigations in other jurisdictions.
John is also adept at bringing and defending civil procedures and proceedings, where they arise from allegations of crime or other procedures affecting his clients. His experience includes proceedings for contempt of court, pre-action disclosure and judicial review in the High Court and the Court of Appeal, as well as HMRC civil investigations and condemnation proceedings, defending petitions to the Companies Court to strike off companies in the public interest, and the disciplinary procedures of regulatory bodies such as the ACCA and the Bar Standards Board. He can also advise on and, in appropriate cases, coordinate legal action in the civil courts against financial institutions in connection with blocked accounts.
He also has considerable experience as an author and editor and has given interviews on legal topics for national press and on radio.
John studied LLB Law at King's College London and MPhil Criminology at the University of Cambridge. He trained and qualified at a general crime firm and then spent three years as a legal and policy adviser at the Legal Services Commission, before joining a leading criminal/regulatory defence firm of solicitors. He joined BCL in 2010 and has been a partner there since 2017.
Tuesday, 25th June 2019 at 6:30pm
"NOBODY EXPECTS THE SPANISH INQUISITION!"
Challenging Search Warrants
by Tom Forster QC of Red Lion Chambers and Matthew Hardcastle, Associate at Kingsley Napley

Topic
Speakers
Venue
Register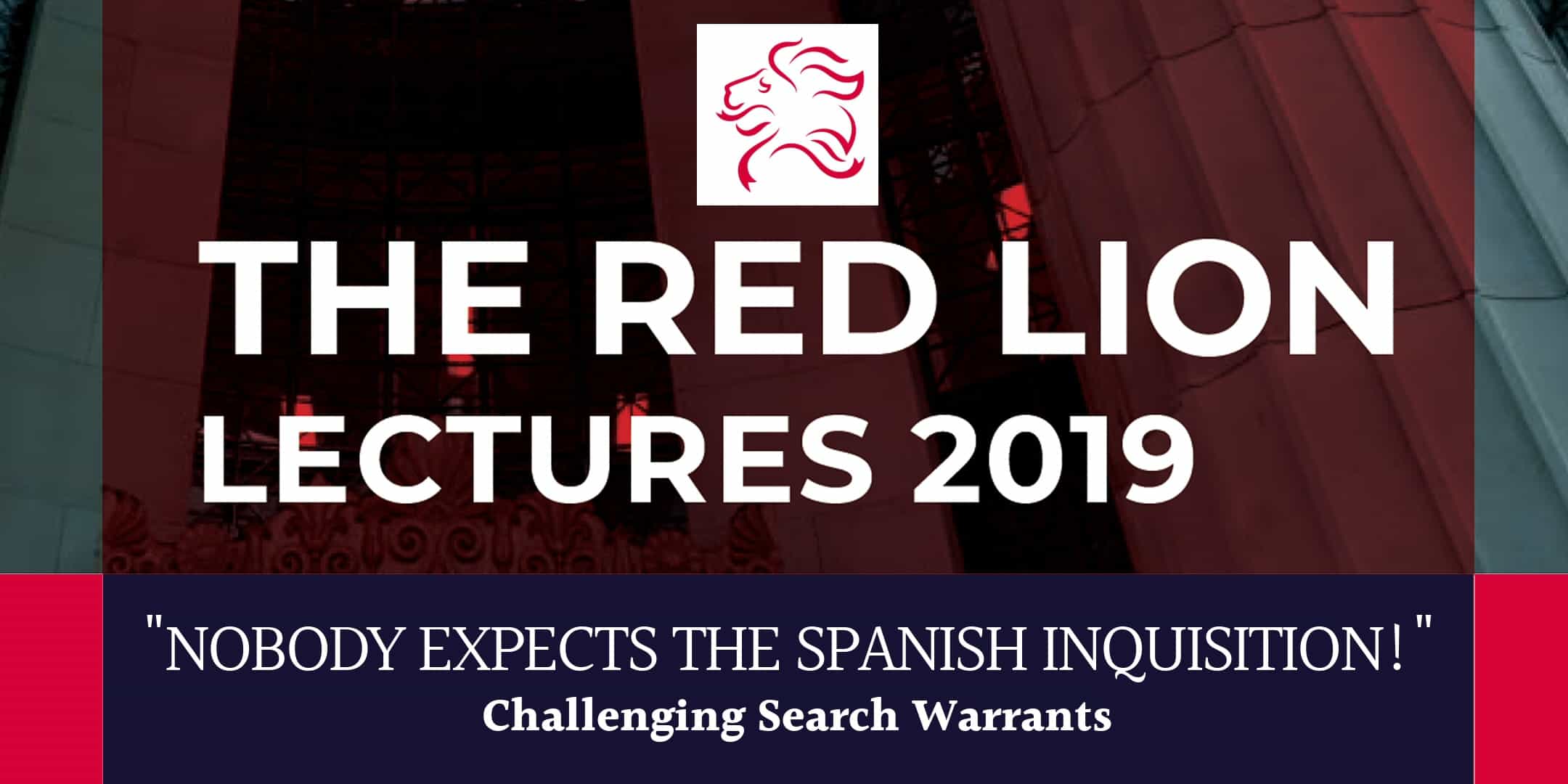 Lecture Overview:
1) Application for a search warrant
a. Process in ex-parte application
b. Distinction between search warrant powers/procedure and use of post-arrest powers:
i. Where the criteria for both processes can be fulfilled, there is a choice of which power to use;
ii. Use of arrest to circumvent the likely refusal of an application to obtain a search warrant is likely to be unlawful;
iii. Law Commission reform paper refers to "reported concerns that there may be a tendency to sidestep the warrant procedure by means of arrests without warrant…" – be alive to this approach.
2) Practical scenario
a. Solicitor takes the call saying the search warrant is being executed on premises "right now"
i. What to do in those circumstances.
ii. Practical considerations and tips on how to challenge at that stage
b. Routes to information
i. In the Police Station
ii. Roadmap seeking information
1. Using CrimPR and key cases
3) The challenge
a. Review of the grounds of challenge.
b. Challenge upheld
i. Consequences of search or warrant being unlawful
c. Giving relief
d. Special circumstances
i. Inextricably linked material
ii. Special procedure material
e. Return of property – focus on digital.
4) Concluding remarks/Q&A.
Tom Forster QC
Red Lion Chambers
Tom Forster provides specialist representation and advice in serious and complex fraud and associated asset freezing / confiscation proceedings. In addition, he advises corporates and individuals upon self-reporting and corruption responsibilities.
He practices in the public law sphere and in particular is instructed as a Special Advocate in the High Court / Administrative Court / SIAC in cases involving issues of national security and human rights.
He is a contributing author to Archbold and lectures on behalf of the British Institute for Human Rights.
Matthew Hardcastle
Associate, Kingsley Napley
Matthew has an excellent track record in defending serious and complex matters. He has considerable experience of advising clients during interviews under caution both following an arrest and during a voluntary attendance. This includes advising high profile individuals; regulated individuals and advising in matters which attract significant media interest.
Matthew is the co-author of Blackstone's Police Station Handbook and Legal Action Group's bi-annual Police Station: Update. He will also be working with Professor Ed Cape on the next edition of Defending suspects at police stations. Matthew was appointed as a specialist advisor for the House of Commons Justice Committee's Inquiry into the Disclosure of Evidence in Criminal Cases.
Tuesday, 28th May 2019 at 6:30pm
"UNCLE SAM'S BACKYARD?"
The SFO and the Quiet Americanization of English Justice
by Ed Vickers QC of Red Lion Chambers and Daniel Cundy, Partner at Blackfords
Topic
Speakers
Venue
Register

This lecture will survey the landscape of serious fraud prosecutions in the UK and consider the increasing adoption of US methods of law enforcement to tackle corporate crime.
The Serious Fraud Office in recent years has had something of a reputational problem. Losses in high profile cases involving Libor, Tesco, Barclays, Tchenguiz; investigations dropped against Rolls Royce, GlaxoSmithKline, BAE; attempts to restrict the use of litigation privilege by companies defeated.
Is it any wonder that the Government has turned to the US for inspiration to help solve the growing problem of how to prosecute successfully national and international fraud; and turned to American lawyers and methods to turn the SFO into a more efficient, results-driven organisation?
With new Director, Lisa Osofsky, having completed her first six months in post, in which many bold decisions have been made, now is a good time to look at the direction that the SFO is taking under her leadership, to examine the increasing use over recent years of US-style methods to prosecute white collar fraud, the tools available for use, and to consider the future of Deferred Prosecution Agreements, plea bargaining, global settlements, asset recovery and Unexplained Wealth Orders.
The lecture will fuel the debate about the approach that companies need to take in relation to governance and compliance, cooperation with regulatory and investigatory authorities, and, so that individuals are not 'thrown under the bus', lawful protection of their employees.
It will further bring focus and insight to the defending of individuals who have been 'thrown under the bus' and the difficulties the SFO face with disclosure in such cases and it will involve some discussion as to whether Deferred Prosecution Agreements are inherently conflicted and unsustainable. Recent insight into characteristics identified as examples of the SFO working with the FCA and NCA will also be discussed.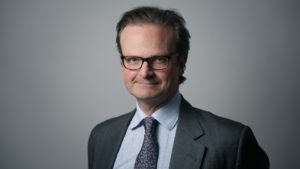 Ed Vickers QC
Red Lion Chambers
Ed Vickers QC is a leading criminal barrister instructed in the most serious criminal cases at Crown Court and Appellate level. He took silk after successfully defending in the UK's first FGM trial. He is regularly instructed in cases involving complex white collar crime as well as defending in homicide cases.
Ed has appeared in a wide range of high-profile cases reported in the media, including fraud and money-laundering involving EU funds, corruption, Money Service Bureaux and Hawala banking, and fraud involving national charities. In addition to his defence work, Ed has prosecuted fraud and money laundering for HMRC and the CPS Specialist Fraud Division and large-scale fraudulent trading for the Insolvency Service.
Ed is also instructed in Tax Tribunal cases. Ed is a member of the Bar Council's Ethics Committee and is Treasurer of the Kalisher Trust, a charity which encourages a more diverse profession by supporting students from non-traditional backgrounds to pursue a career at the Bar.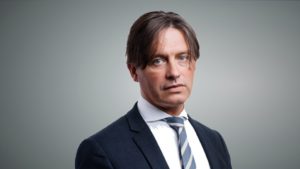 Daniel Cundy
Partner, Blackfords
According to Chambers & Partners, Daniel is "A brilliant fraud lawyer, who has unrivalled knowledge of procedure".
He has a wealth of experience specialising in white collar criminal defence; advising company directors, officers and private individuals and representing those facing investigations, and those defending large and complex cases, which include allegations of VAT, duty, corporate tax and personal tax evasion, corruption, bribery and breaches of sanctions; pensions, property, mortgage and insurance fraud allegations and money-laundering, brought by all large prosecuting bodies, including the SFO, NCA, HMRC, FCA, ICO and the police. He provides strategy consultancy in criminal law related matters and is regularly instructed in very large and often multi-jurisdictional cases.
Daniel regularly provides discreet advice and assistance to national organisations and, with other partners of the firm, advises and assists in relation to regulatory matters involving the Electoral Commission.
Tuesday, 30th April 2019 at 6:30pm
"KEEP CALM AND CARRY ON (PRIVATELY) PROSECUTING!"
The Law and Practice of Private Prosecutions
by Gillian Jones QC of Red Lion Chambers and Andrew Marshall, Partner at Edmonds Marshall McMahon
Topic
Speakers
Venue
Register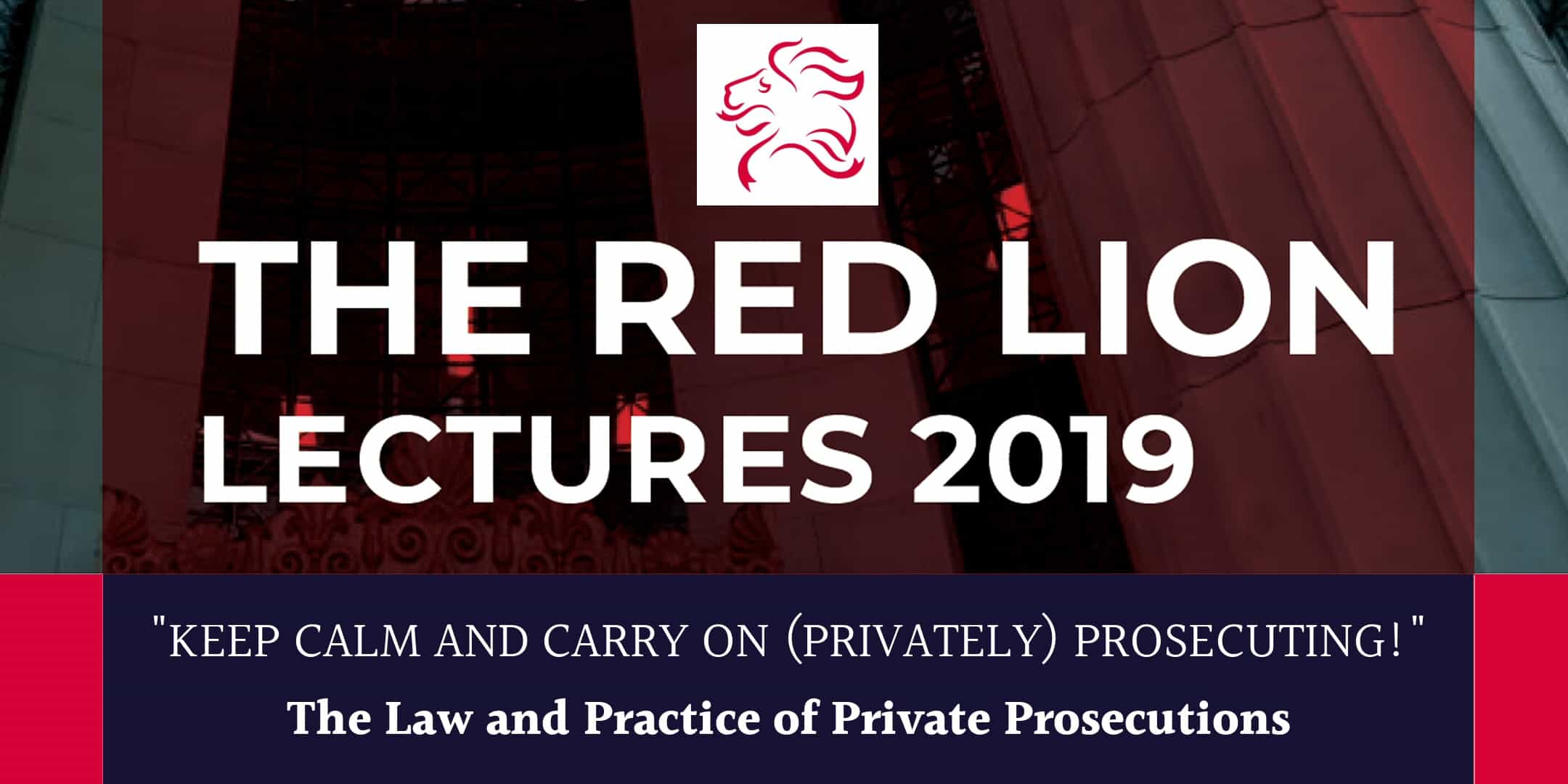 This lecture will begin with an overview of what private prosecutions are and the types of individuals and organisations who may consider bringing such a case, before going on to explore why they are needed and the types of cases that have successfully been brought as private prosecutions. It will also address the reasons why a criminal prosecution may be preferable to civil proceedings (the arguments in favour, the pitfalls and the alternatives) and consider each of the following:
If a company has budgetary constraints but discovers a large fraud or counterfeit problem, prosecutions are typically cheaper and quicker than civil litigation.
Prosecutions are a good deterrent due to the powers and sanctions of the criminal court– including confiscation, the threat of a custodial sentence and a criminal record. A conviction can also affect an individual's ability to be a company director and to win contracts in the EU with Government agencies.
Prosecution results can be publicised very easily and are easier to understand.
In certain criminal prosecutions it's possible to apply for legal and investigative costs from central government funds. This may mean that criminal litigation might make commercial sense despite the financial worth of the defendant.
Where a defendant has been convicted of a criminal offence and benefited financially from their crime, it's possible to ask the court to make a confiscation order in addition to a compensation order. A confiscation order is enforced by the court. Where a company has financially suffered as a result of the crime, it is possible for the company to be compensated for this loss.
Private prosecutions are often used to tackle economic or large-scale crime that have not been understood or prioritised by traditional law enforcement agencies.
Fraud prosecutions can be used in a broad array of situations – for example, any intended false representation made by an individual or company, in order to cause a loss to someone or gain a financial advantage, is prosecutable.
With a private prosecution, the client controls the speed of the investigation and prosecution, rather than relying upon the police or CPS.
The lecture will also include a practical guide as to how a private prosecution is brought (from the initial stages, through an investigation to charge and the steps required to bring a case to court, consideration of the disclosure position and a discussion of when civil and criminal law can be used in tandem.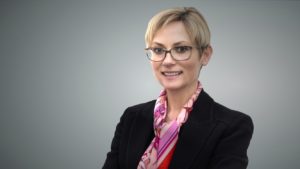 Gillian Jones QC
Red Lion Chambers
Cited as a Leading Silk in 2019 in financial crime, business and regulatory crime (including global investigations), Proceeds of Crime Act and Asset Forfeiture, as well as General Crime by Legal 500, Chambers UK and Who's Who Legal. Gillian has a high-profile practice with a particular specialisation in financial and corporate crime, acting on behalf of individuals, corporate clients and the prosecution – many of her cases are well-known with a global reach. Gillian also advises companies on compliance issues, internal investigations, and strategically following commencement of investigations by the SFO, FCA and other regulatory bodies. Her practice is such that she has acquired specialist knowledge of restraint and confiscation, the obtaining of material from foreign jurisdictions, and an understanding and analysis of complex bank movements and off-shore transactions.
Described as "An assiduous and quick-thinking, formidable silk whose cases involve allegations of insider dealing, rate rigging and investment fraud. She is experienced in significant bribery and corruption cases…[she] is able to navigate the most complex cases and get to the heart of a matter almost instantly. She is a go-to person for those seeking pragmatic, sensible and reliable advice." – Chambers UK (2019)
"She has an incisive legal mind which enables her to cut rapidly to the crux of the issues in the most complex cases…Her advice is pragmatic and rigorous, making her highly sought after." – Legal 500 (2019)

Andrew Marshall, Edmonds Marshall McMahon & Red Lion Chambers
Andrew Marshall is one of the co-founders of Edmonds Marshall McMahon – a City boutique firm specialising in, and with unrivalled experience of, conducting private prosecutions. He is a barrister (and member of Red Lion Chambers) with over 30 years' litigation experience – most conducting cases at the highest level and as Standing Counsel to the Attorney General (e.g. insider trading, arms trafficking, environmental). He has conduct of the most difficult cases across a wide range of fields and jurisdictions. His practice reflects his considerable experience conducting the most complex cases and his legal, technical and advocacy abilities, particularly in fraud, specialist regulatory, criminal and quasi-criminal areas. Andrew's cases frequently involve Judicial Review and High Court (especially Chancery) actions.
Andrew is consistently recommended in the directories both in his capacity as a barrister ('technically excellent and innovative and a very able and extremely intelligent advocate', 'impeccable judgement'; 'he makes complicated things sound simple' 'extensive experience of prosecuting high-value matters' 'expert on document-heavy cases involving complex technical evidence', 'highly experienced prosecutor, absolutely committed to his cases', Chambers and Partners) and at Edmonds Marshall McMahon ('wise, has experience and a measured approach', 'extremely bright, hard-working and tactically astute', Legal 500).
At Edmonds Marshall McMahon, Andrew' work has included conduct of the UK's largest corporate private prosecution, R (Das UK Holdings) v Paul Asplin & Others (three-month trial x 6 defendants, fraud by CEO over 14 years) through the courts to its successful conclusion, prosecuted Andrew Camilleri to conviction for insolvency offences, conduct of the complex Patel private prosecution linked to a Chancery action for a forged will and conduct of multi-£m Chancery action re account of profits arising from breach of fiduciary duty.
Wednesday, 10th April 2019 at 6:30pm
"DRAINING THE SWAMP?"
Unexplained Wealth Orders and The War on Dirty Money
by Jonathan Fisher QC of Red Lion Chambers and Jasvinder Nakhwal, Partner at Peters & Peters
Topic
Speakers
Venue
Register
With the National Crime Agency recently stating that it is considering hundreds of cases for possible action, Unexplained Wealth Orders have continued to attract much attention in the media. But notwithstanding the NCA's recent success in the Azerbaijani case where the respondent spent £16 million in Harrods during the last ten years, several important questions hang over the scope of the new legislation, and how it is to be applied.

Jonathan Fisher QC of Red Lion Chambers

Jasvinder Nakhwal, Partner at Peters & Peters
Tuesday, 26th February 2019 at 6:30pm
"SAFE HAVENS IN THE PERFECT STORM?"
HMRC Investigations after the Common Reporting Standard and Criminal Finances Act 2017
by David Walbank QC of Red Lion Chambers and Tessa Lorimer, Consultant at Withers Worldwide
Topic
Speakers
Venue
Register
This lecture will address the increasing difficulties faced by taxpayers under criminal investigation by HM Revenue and Customs and by their professional advisors.
On 30 September 2018, HMRC began to receive information pursuant to the Common Reporting Standard from the so-called 'late adopter' countries, many of which were hitherto characterised as tax havens. This lecture will begin with an exploration of the practical impact of this free flow of information to HMRC from jurisdictions worldwide. It will address the following questions:
Why is the Common Reporting Standard a game changer?
What has the UK done in anticipation of this data exchange, eg increased civil sanctions, new criminal sanctions, extending time limits for tax assessments & mandatory disclosure rules
What categories of assistance can be requested?
Which agencies are involved in the process?
What are the additional risks now faced by taxpayers?
What hurdles does HMRC still need to surmount?
Next will be a survey of the Criminal Finances Act 2017 and the new corporate offences of failing to prevent the facilitation of tax evasion. The issues examined will include:
The political and consultative background to the Act
The purpose of the Act - transferring an investigative and self-regulating role to the private sector on pain of criminal sanction
The dichotomy between the offence relating to UK taxes and that relating to foreign taxes
Which corporates are caught by the provisions and who is an 'associated person'?
What types of conduct are capable of constituting 'the facilitation of tax evasion'?
The 'nexus' and 'dual criminality' requirements in relation to the overseas tax offence
The statutory defence of 'reasonable prevention procedures' and UK Government guidance
The division of responsibility between the UK investigation and prosecution agencies
The lecture will conclude with a review of other developments in fraud law, procedure and evidence which will add to the pressure on those who find themselves subject to investigation or prosecution by HMRC, including:
The redefinition of dishonesty in Ivey v Genting Casinos (UK) Ltd and DPP v Patterson
The closed procedure sanctioned in Haralambous and other recent caselaw regarding search warrants
The encroachments on LPP in the Investigatory Powers Act 2016 and the further delineation of the doctrine in the RBS Rights Issue Litigation, Bilta (UK) Ltd, ENRC v SFO and Jukes
The narrowing of judicial oversight in relation to Overseas Restraint Orders, Extradition & MLA
Problems with securing effective prosecution disclosure following, eg, Whale & West and R v R
The increasingly Draconian reach of confiscation in the wake of cases such as R v Guraj, R v Pritchard, Adams v CPS, R v Ghulam and R v Hayes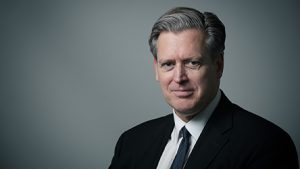 David Walbank QC
Red Lion Chambers

Having historically acted for each of the main UK fraud prosecution agencies (including as Standing Counsel to the Revenue and Customs Prosecutions Office and the Department for Business, Innovation and Skills), David Walbank QC now specialises in defending criminal charges of fraud, corruption and money-laundering.
According to the Legal 500, "David Walbank is outstanding in fraud matters" and "a brave and fierce advocate". Chambers UK 2019 describes him as "A very tenacious and bold advocate who is extremely hard-working and a brilliant cross-examiner. He fights his client's corner with absolute vigour". He is also highly regarded as a technical lawyer, having twice in recent years delivered the keynote lecture on developments in criminal law, procedure and evidence to the Annual Government Legal Service Prosecutors' Conference.
In 2017, he led for a principal defendant in the 9-month trial of Operation Amazon, one of the largest tax investigations ever conducted by HMRC. In 2018, he represented the first defendant on the indictment in F.H.Bertling Ltd, a Serious Fraud Office prosecution relating to the logistics contract for a multi-billion pound North Sea drilling project; his client was acquitted of conspiring to make corrupt payments for the award of the contract. He has also conducted heavy weight litigation in the civil sphere and in overseas jurisdictions.
David will be the moderator for The Red Lion Lectures 2019 and will co-present the opening lecture on investigations by HM Revenue and Customs: "Safe Havens in The Perfect Storm?"
Tessa Lorimer
Consultant, Withers Worldwide
Tessa Lorimer is a barrister who specialises in both civil and criminal tax fraud investigations and litigation conducted by the Special Investigation and Criminal Investigation departments of HM Revenue and Customs.
Prior to entering private practice, she had extensive experience in advising the Board of the former Inland Revenue and the Revenue and Customs Prosecutions Office as well as HM Revenue and Customs and the Serious Organised Crime Agency (now the National Crime Agency) in relation to their most complex tax investigations and prosecutions. In private practice, Tessa represents companies and individuals in civil and criminal, direct and indirect tax fraud investigations and litigation, as well as defending white collar crime and regulatory offences. Her clients include a large number of sophisticated investors, traders and hedge fund managers.
Most of Tessa's work has been international in nature and she has considerable experience of Mutual Legal Assistance, extradition, search warrants, judicial review, injunctions, SOCPA production orders and Legal Professional Privilege. She drafted the written response to the House of Commons Quadripartite Committee on strategic export controls and also liaised with overseas jurisdictions, including the USA and EU, to ensure a co-ordinated approach to arms exports.
She is recognised as having particular expertise regarding the practical effect of The Common Reporting Standard.
Registration will be from 6pm. This one hour lecture starts at 6:30pm and will be followed by a drinks reception until 9:30pm.
The Red Lion Lectures 2019
In association with The Dickson Poon School of Law, King's College London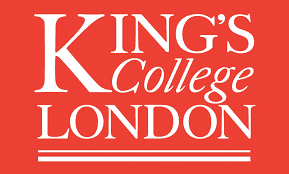 RED LION WEBINARS
Due to the ongoing Coronavirus situation The Red Lion Lecture series has moved online with a programme of exciting webinars scheduled over the next couple of months with leading guest speakers from the criminal and regulatory sector as well as senior members of RLC. Our webinars are all free, easily accessible, engaging and interactive and we are pleased to be able to welcome international audiences to participate as well.
Please check below for up to date information on upcoming Webinars and information on how to register.
We look forward to you joining us at what we anticipate will be an exciting and informative series.
---
ARCHIVE