'Still Draining the Swamp': UWOs and the War on Dirty Money
'Still Draining the Swamp': UWOs and the War on Dirty Money
Tuesday 29 March 2022, 17.30-18.30
A webinar presented by Red Lion members David Walbank QC and Sailesh Mehta [CHAIR], with Ruby Hamid (Ashurst) and Leon Chua (Jackson & Lyon).

This webinar will provide an update on what we now know about the courts' approach to the grant, refusal, continuation and discharge of Unexplained Wealth Orders. It will involve a wide-ranging review of the UWO regime and associated Interim Freezing Order ('IFO') provisions, with detailed consideration of:
the holding requirement
the value requirement
the income requirement
the Serious Crime requirement
the Politically Exposed Person requirement
PANELLISTS
Sailesh Mehta [CHAIR]
Sailesh Mehta has a leading, heavyweight criminal practice, ranging from terrorism to murder to large-scale fraud and money laundering. He advises institutions at national level. He prosecutes and defends corporations and their directors. As Leading Counsel, his cases have included one of the UK's largest insurance frauds ("cash for cash"), the north-east's largest asset chasing exercise spanning 8 countries, an international environmental fraud, and multi-million pound money laundering schemes involving a series of "encrochat" cases. He has lectured in the UK and abroad on regulatory law and fraud.
David Walbank QC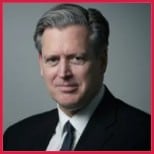 According to the Legal 500, David Walbank is "An advocate of exceptional ability … he possesses a first-class legal mind."
Having, historically, had conduct of many of the most serious, sensitive and complex cases for all the major fraud prosecution agencies (including as Standing Counsel to RCPO and BIS), his work is now almost exclusively for front-rank white collar defence firms. He has vast experience in fraud, corruption and money laundering.
He is also the founder of the www.crimecast.law website, on which he presents regular video reviews of recent criminal cases. The site currently hosts more than 200 free-to-view videos.
Ruby Hamid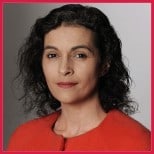 Ruby Hamid, is a partner and co-head of global corporate crime at Ashurst. She specialises in global investigations, white collar crime, compliance, ethics and risk management. Under Ruby's leadership, the corporate crime team at Ashurst focusses on bribery and corruption, money laundering, fraud and tax evasion , market misconduct and sanctions. supports her practice. Ruby represents corporate clients across a broad spectrum of criminal and regulatory matters.
Ruby is a former prosecutor and spent 13 years at the independent Bar as a member of Red Lion Chambers before joining a magic circle firm in 2015. She spent a decade leading investigations and prosecutions for the FCA, the National Crime Agency, HMRC, the CPS Specialist Fraud and Serious Crime Units, the FRC and the Environment Agency. She was Panel Counsel for the SFO, General Medical Council and the Office of Rail Regulation.
Ruby is a highly experienced trial lawyer, having acted as sole advocate in courts of first instance, appellate courts and before a variety of tribunals. Advice on money laundering and Proceeds of Crime issues are a core part of Ruby's practice.
Leon Chua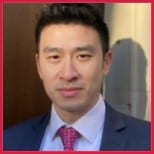 Leon Chua is a solicitor and Partner of Jackson & Lyon LLP, a law firm that specialises in complex litigation including Proceeds of Crime Act and other financial matters. He is regularly instructed to oppose applications for Account Freezing Orders and Confiscation Orders by the police, HMRC and other organisations. The majority of Leon's clients are Chinese nationals therefore he has a good understanding of the issues and problems faced due to China's currency restrictions imposed upon them.