Stages in the life of a public inquiry
Tuesday 13 July, 13.00-14.00
Stages in the life of a public inquiry
A webinar presented by Red Lion members Riel Karmy-Jones QC and Emma Gargitter and Head of Abuse at Slater Gordon Solicitors, Richard Scorer.
As the prospect of a public inquiry into the handling of the Coronavirus pandemic in the UK appears close to becoming a reality, two of Red Lion Chambers' inquiry practitioners, together with one of the UK's leading solicitors for Core Participants, will discuss the law and practical aspects of the key stages in the life of a public inquiry:
Setting Up an Inquiry
The Hearing, Before and After
An ideal introduction for those interested in becoming involved, or more involved, in public inquiry work.
PANELLISTS
Riel Karmy-Jones QC
Riel is ranked in the Legal 500 in tier 1 for crime, her principal area of practice. Her work includes murder, serious organised crime, modern slavery and sexual offences, and particularly cases involving vulnerable witnesses. She is also instructed in regulatory cases where the allegations intersect with serious criminal offences. Between 2017 and 2019 Riel was Leading Counsel to the Independent Inquiry into Child Sexual Abuse, leading the investigation into the Roman Catholic Church and presenting the cases in respect of English Benedictine Congregation Schools Ampleforth, Downside, and Ealing.
Riel is a contributing editor to the criminal legal texts "Archbold Criminal Pleading, Evidence and Practice", "Rook and Ward on Sexual Offences", and "Abuse of Process".
Emma Gargitter
Emma's practice encompasses criminal, regulatory and public law. She gained invaluable experience of all aspects of the law and practice of public inquiries during four years as junior counsel to the Al Sweady Inquiry between 2010 and 2014, and has continued to build on that experience with instructions to advise a prominent witness in receipt of a Maxwell letter from the Chilcott inquiry into the Iraq War, and as junior counsel to the Undercover Policing Inquiry since 2015.
Emma combines an eye for detail with hard work, seeking always to provide informed but practical advice to her clients, and has a particular interest in cases which straddle the criminal and public law spheres.
Richard Scorer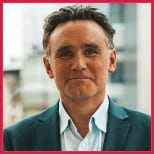 Richard Scorer is a solicitor and Head of Abuse Law at Slater & Gordon Lawyers (UK). He specialises in abuse and human rights cases and public inquiries. He is ranked by Chambers as a Band 1 "Leader in the Field" in personal injury. He represents many survivors of clerical sex abuse, and has been heavily involved in the Independent Inquiry into Child Sex Abuse (IICSA).
His book Betrayed: The English Catholic Church and the Sex Abuse Crisis was published by Biteback Books in 2014. He is a vice president of the National Secular Society (NSS). Twitter @Richard_Scorer