Interviews under Caution in a Fire Prosecution
Wednesday 17 March, 10.30-12.30
This content has been restricted to logged in users only. Please
login
to view this content.
This is the third Webinar in a series presented by the Red Lion Fire Law Team.
The aim is to inform fire service personnel with the law and practice of interviews under caution. The topics covered will include:
Who should be invited?
pre-interview letters;
Code C of PACE;
differences between companies, directors and sole-traders;
the purpose of interviews;
pre-interview disclosure;
interview plan;
interpreters;
recording;
do's and don'ts of an interview;
legal advice and attendance of solicitors.
This webinar follows the second webinar in the Fire law series: 'Gathering evidence, presenting evidence, and giving evidence in a Fire Prosecution'- just under 500 officers attended. We hope you and your colleagues will join us again.
This series of Fire Law Webinars is aimed at investigating officers, fire officers who attend a fire, as well as lawyers for Fire and Rescue Services - anyone who would be involved in the prosecution of a fire case.
PANELLISTS
Sailesh Mehta
Sailesh Mehta is a leading advocate who has defended and prosecuted in some of the most serious and important cases over the last 30 years. His practice ranges from serious and organised crime to high-profile regulatory cases. He sits as a Recorder of the Crown Court.
Sailesh is one of a handful of barristers in the UK who specialises in fire law. He leads the Red Lion Chambers Fire Law Team. He has advised fire brigades across the country on aspects of law and policy, and prosecutes and defends, particularly in fatality cases.
Lauren Sales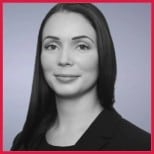 Lauren regularly advises and acts for Fire and Rescue Services, corporations and individuals in respect of the Regulatory Reform (Fire Safety) Order 2005. She has defended and conducted prosecutions in the Crown Court involving serious breaches of the Order by hoteliers, landlords and restauranteurs. As well as involvement in substantive court proceedings, Lauren also acts in appeals of enforcement and prohibition notices, as well as fire safety interviews and written advice in relation to charging decisions.
Laura Jane Miller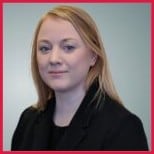 Laura is a member of Red Lion Chambers with experience in the prosecution of serious criminal cases.
She has advised the CPS, the police and defendants in relation to PACE interviews.


Warren Spencer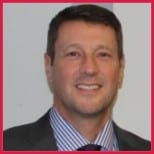 Warren has conducted over 200 fire safety cases under the Regulatory Reform Fire Safety Order. He has acted and advised for 8 fire and rescue services and involved in provision of legal training for 4 additional fire services.
He has also provided training for over 500 fire officers in basic legal fire safety and advanced fire safety legal courses to fire engineers, fire risk assessors; property companies and fire safety officers.
Warren has 15 years' experience of prosecuting and defending fire safety cases and is the author of [Fire Safety Law] – A fire law resources site. Warren provides monthly articles for the Fire Protection Association magazine, Fire and Security Matters website and delivering presentations and seminars at Firex exhibition and Conference for Landlords and Healthcare Fire Officers.
Richard Fowler
Richard is a serving senior officer with East Sussex Fire & Rescue Service and has previously led the Protection (Fire Safety) department for a number of years. He is currently seconded to the National Fire Chiefs Council Protection Policy and Reform Unit where he is leading on a number of pieces of work.
Richard has led many serious investigations and prosecutions of fire safety cases in the past, as case officer and witness, and has trained and mentored others developing in the role.
Richard is a past International President of the Institution of Fire Engineers and has spoken at many conferences and training events on fire related subjects in the UK and around the world.