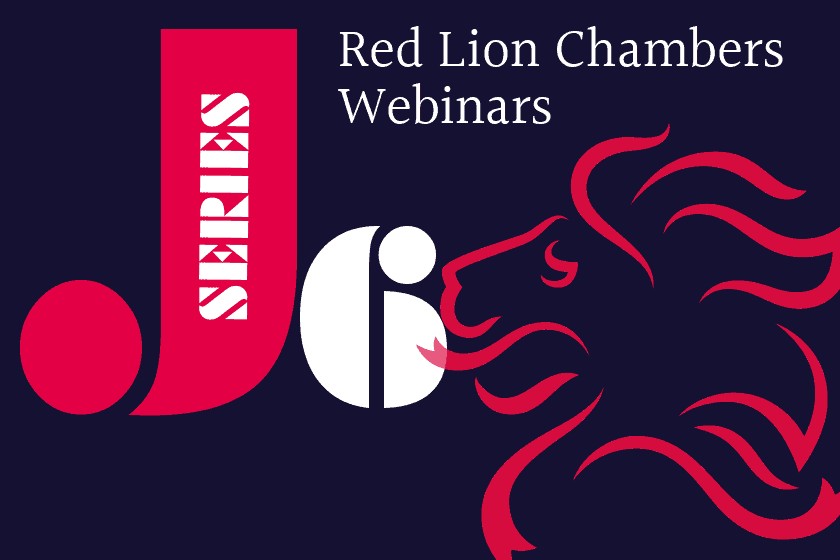 Please check back for upcoming webinars in 2022 (more details to follow)
August 2021 Update: NRM Trials in 2021 - Nick Hall explores the admissibility of NRM decisions in criminal trial
5: 23 September 2021- (Recording available) "Contempt in a Post-Pandemic World" and "On the Road Again: protest, wilful obstruction of highways and 'lawful excuse'"
6: 25 November 2021 - (Recording available)"Corporate Criminal Liability: updates, developments and future trends"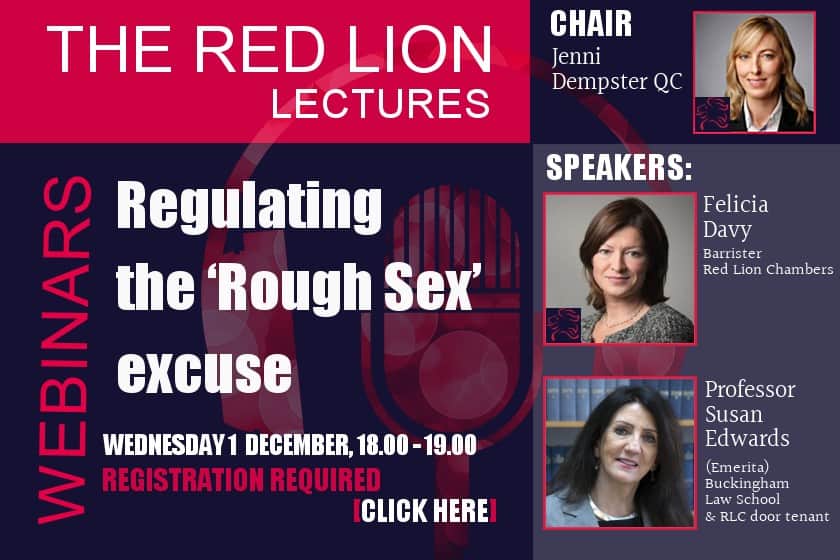 Jennifer Dempster, RLC (Chair)
Professor Susan Edwards, (Emerita) Buckingham Law School and RLC door tenant
This webinar will consider the increasing use of this 'rough sex' narrative in sexual and popular representation and in legal argument to buttress no intent pleas in trials for murder and non-fatal offences, including rape.
RED LION WEBINARS 2021
Due to the ongoing Coronavirus situation The Red Lion Lecture series has moved online with a programme of exciting webinars scheduled over the next couple of months with leading guest speakers from the criminal and regulatory sector as well as senior members of RLC. Our webinars are all free, easily accessible, engaging and interactive and we are pleased to be able to welcome international audiences to participate as well.
Please check below for up to date information on upcoming Webinars and information on how to register.
We look forward to you joining us at what we anticipate will be an exciting and informative series.
---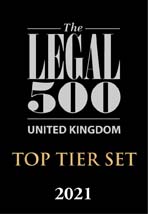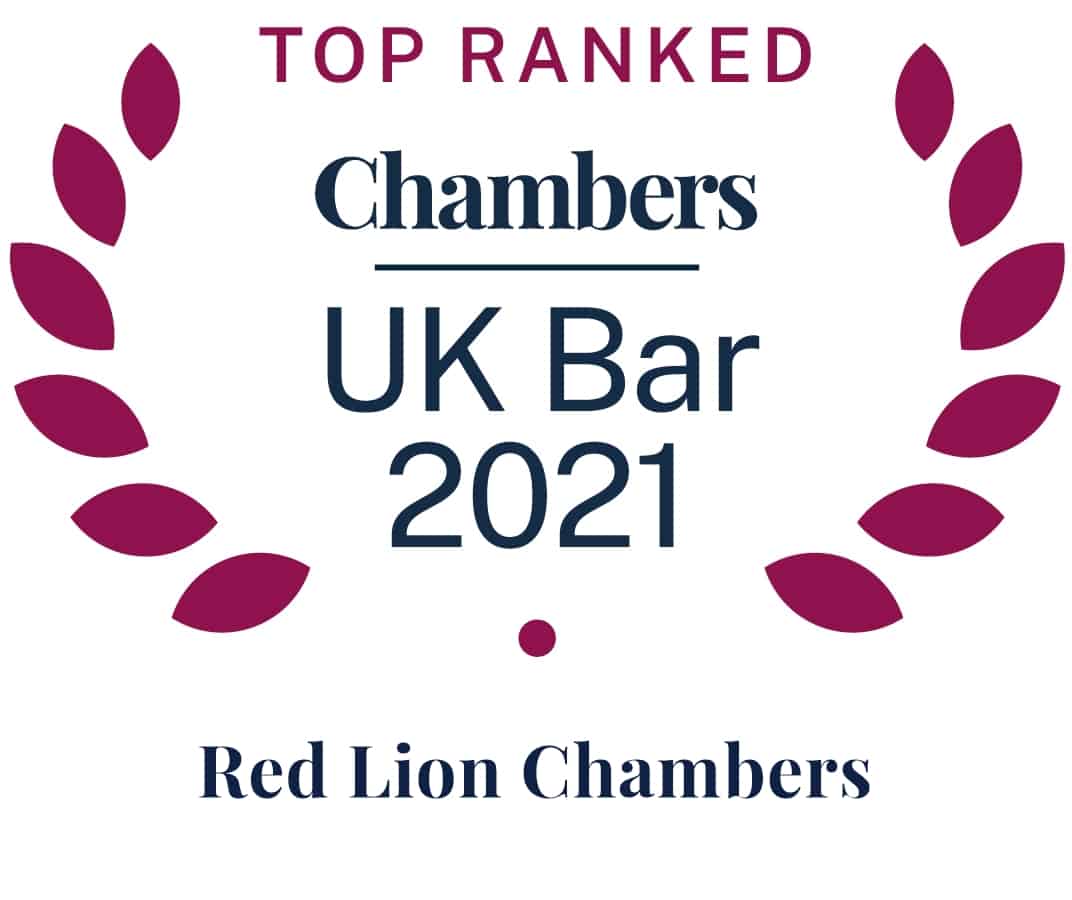 In 2019 the set launched a lecture series which is described as 'unprecedented' by clients: 'These events are invaluable to the solicitors' profession in terms of continued professional development and are very much highly regarded.'
---
ARCHIVE