Safeguarding Fairness and Funding for Private Prosecutions
THURSDAY 12 NOVEMBER, 17.00-18.00
Safeguarding Fairness and Funding for Private Prosecutions
A webinar presented by Red Lion member Kate Bex QC, with Simon Davison, AnotherDay and Maurice MacSweeney, Harbour Litigation Funding
The Justice Committee has made a series of recommendations aimed at ensuring that private prosecutions are fairer and subject to the same standards as public prosecutions. The inquiry was prompted by reactions to the wrongful conviction of hundreds of post office workers, many of whom served sentences of imprisonment. At the beginning of this month the post office announced it would concede 93% of the postmasters' appeals.
This webinar will look at:
The Justice Committee's recommendations
How inadequate investigation can fatally undermine a prosecution
What steps might be taken to ensure a private prosecution will be fair and effective
The rising cost of private prosecutions, how they might be funded, and recovery from central funds
PANELLISTS
Kate Bex QC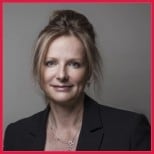 Kate Bex QC is a highly regarded criminal advocate who both defends and prosecutes. Kate specialises in business crime and financial services as well as murder, sexual offences, firearm offences and large scale organised crime. Kate also has a busy Professional Discipline practice and represents the interests of those concerned in Inquests and Courts Martial.
Simon Davison
Simon Davison is Director of Investigations at AnotherDay; a risk, security and investigations company based in London and the Middle East.
He runs the investigations team at AnotherDay, where they support a wide range of clients on a variety of issues including dealing with organised crime, fraud and corruption.
Simon is a former senior detective from the elite Flying Squad in the Metropolitan Police in London, where he regularly conducted high profile and complex investigations into organised and violent criminal networks, often involving covert methodology.
At AnotherDay, Simon regularly conducts complex criminal investigations on behalf of victims of organised crime to support a police response, and works closely with law firms and counsel to conduct private criminal prosecutions. Simon also regularly works with law firms and companies to assist in civil litigation, asset tracing, crypto currency tracing and other bespoke investigations across
the world.
He is also on the steering committee of the Private Prosecutor's Association, and has spoken regularly at law firms, insurance companies and other events on criminal investigation and techniques.
Maurice MacSweeney
Maurice MacSweeney is a Director of Litigation Funding at Harbour, the world's largest privately owned litigation and arbitration funder, with $1.5bn of assets under management. He works with solicitors, barristers, insolvency practitioners, and corporate counsel to identify cases which may be suitable for funding, and then presents them to Harbour's investment committee for approval. He also regularly trains law firms and others on how litigation funding works, and how it can benefit both lawyers and their clients.
Maurice maintains a broad portfolio of cases, but regularly works on matters involving fraud, asset recovery, enforcement of judgments and awards, and competition claims. He is also heavily involved in Harbour's work in Spain.
Prior to joining Harbour Maurice spent a decade directing the business development teams at two leading sets of barristers' chambers, and he started his career working for a specialist firm of fraud solicitors.