RED LION WEBINARS 2020
Due to the ongoing Coronavirus situation The Red Lion Lecture series has moved online with a programme of exciting webinars scheduled over the next couple of months with leading guest speakers from the criminal and regulatory sector as well as senior members of RLC. Our webinars are all free, easily accessible, engaging and interactive and we are pleased to be able to welcome international audiences to participate as well.
Please check below for up to date information on upcoming Webinars and information on how to register.
We look forward to you joining us at what we anticipate will be an exciting and informative series.
---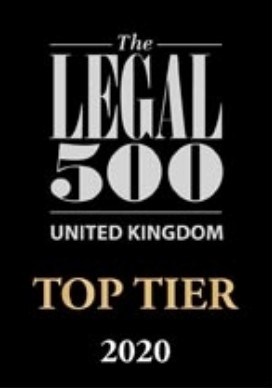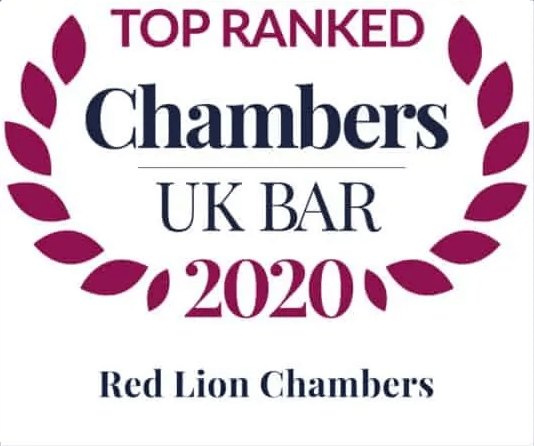 In 2019 the set launched a lecture series which is described as 'unprecedented' by clients: 'These events are invaluable to the solicitors' profession in terms of continued professional development and are very much highly regarded.'
---
ARCHIVE
2021 EVENTS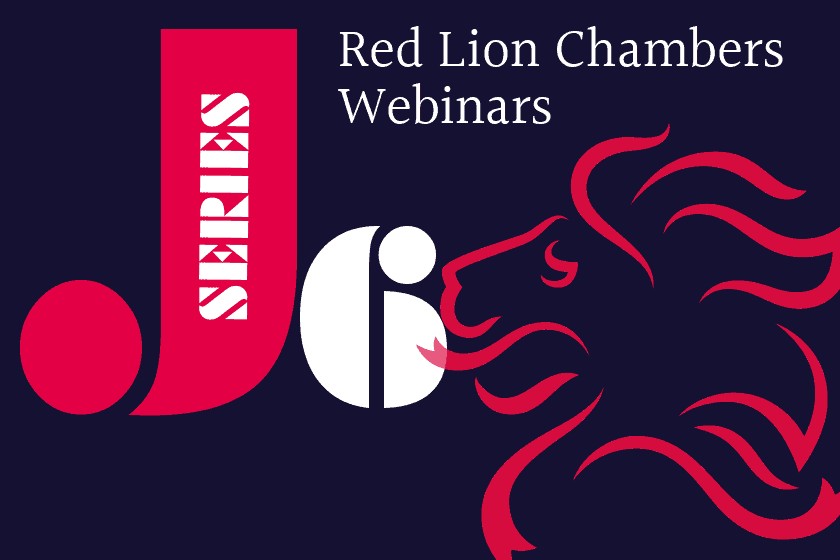 23 September 2021 5:30 pm
August 2021 Update: NRM Trials in 2021 - Nick Hall explores the admissibility of NRM decisions in criminal trial
5: 23 September 2021- "Contempt in a Post-Pandemic World" and "On the Road Again: protest, wilful obstruction of highways and 'lawful excuse'"
6: 25 November 2021 - More details to follow
29 September 2021 5:30 pm
This webinar will provide a round up of select key fraud cases from 2021, addressing the latest developments in: Criminal Evidence, DPAs, Disclosure and POC
29 September 2021 5:30 pm
20 October 2021- Foreign Investment and the Rule of Law
**NEW DATE TO BE ANNOUNCED** - Fraud Round Up: Selected Cases from 2021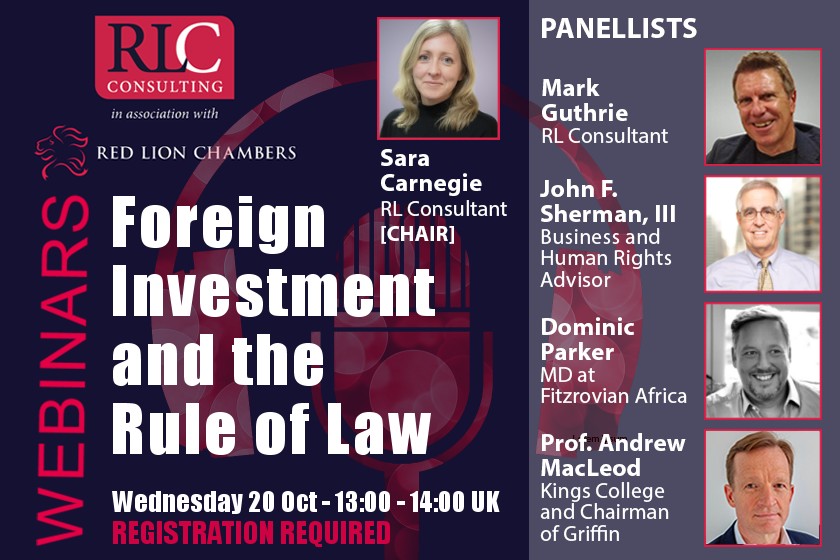 Sara Carnegie, RLConsulting [CHAIR]
Mark Guthrie, RLConsulting
John F. Sherman, III, Business and Human Rights Advisor
Dominic Parker, Managing Director - Fitzrovian Africa
Professor Andrew MacLeod, Kings College London and Chairman of Griffin
RLConsulting members present a webinar discussion on "Foreign Investment and the Rule of Law".